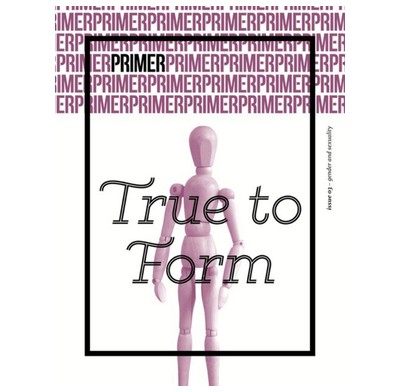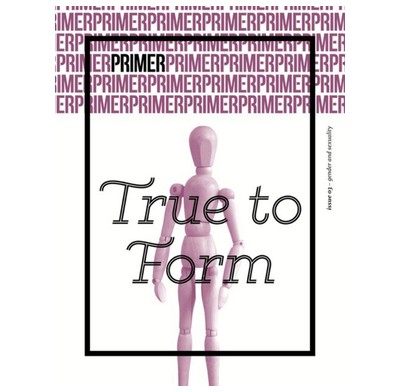 True to Form - Primer Issue 3
Gender and sexuality
Questions about sexuality and gender are everywhere in our fast-changing culture. So where have these changes come from, and what does a biblical and pastoral response look like?
To state the obvious, we have seen profound changes in our culture as the LGBTQ (Lesbian, Gay, Bisexual, Transgender, Queer) movement has won widespread acceptance and has increasingly been accommodated in law and educational policy.
At a more individual level, we all breathe the air of a culture that says our sexuality and gender identity is at once central to our very selves and at the same time permanently fluid. That is profoundly unsettling and the effects of that culture are all around us.
So what does a biblical and pastoral response look like to that culture; its champions, and its casualties? That's the question Primer issue 03 is trying to answer.
We begin by reflecting on the cultural changes we have seen:
• Ed Shaw helps us grapple with why those changes have come about and how we can speak most persuasively into the contemporary scene.
• Next, we've done something different with our regular "something old" feature. Normally we reprint a classic Christian text and annotate it to learn from our theological heritage. This time, though we thought it would be helpful to reprint a secular text that has proved incredible influential in today's culture. And so we have Peter Sanlon introducing us to Michel Foucault and annotating his argument that happiness can only to be found in the immediate experience of pleasure, casting off society's oppressive expectations.
Then we turn to the Bible:
• Alastair Roberts gives us a deep and rich discussion of Genesis 1-2, showing how our creation as male and female is deeply woven into what it means to be human. Towards the end he probes the implications for both the same-sex marriage debate and the transgender movement.
• Although very little has been written on trangenderism, there have been a host of recent books on homosexuality and so we asked Sam Allberry to fill us in on what's out there, how the Bible is being handled, and what are the major ongoing points of debate that we need to know about and wrestle with.
• Because very little has been written about transgenderism we asked Rob Smith to fill out for us a pastoral response, covering more of the biblical data and applying the gospel to the kinds of pastoral situations we face.
The final two articles help us explore some of the medical and public policy issues around the LGBTQ movement:
• Peter Saunders from the Christian Medical Fellowship helps us reflect ethically on some FAQ's around Gender Dysphoria and sex reassignment surgery.
• Sharon James from the Christian Institute helps us get up to speed on the current legal situation and what is currently being advocated and taught in schools. She finishes with some invaluable advice on how the church can help young people to navigate these issues.
Contents
Introduction. David Shaw
1. Life in a foreign Country. Ed Shaw
2. To Die for? Pete Sanlon
3. The music and meaning of male and female. Alastair Roberts
4. No Longer Taboo. Sam Allberry
5. Compassion without compromise. Rob Smith
6. The Doctor will see you now. Dr Peter Saunders.
7. Finding our feet in shifting sands. Sharon James
Specification
| | |
| --- | --- |
| Contributors | David Shaw |
| ISBN | 9781784982249 |
| Format | Paperback |
| First published | October 2016 |
| Dimensions | 195mm x 255mm x 7mm |
| Language | English |
| Pages | 80 |
| Publisher | FIEC |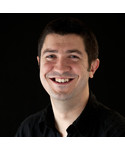 Andrew Wilson
Think Theology
True to Form is a pastoral and theological resource you should know about. It's a readable but in-depth look at gender and sexuality from a Christian point of view, and it forms part of the excellent Primer series that the FIEC has been producing, edited by David Shaw (who, as an irrelevant but nice aside, will be joining us at next year's THINK conference). Given its length and intended audience, it might be the most useful one-stop-shop publication on the subject I've found.
I say this for two main reasons. The first is that it covers all the issues you want to have covered—a biblical theology of gender, biological difference, homosexuality, complementarity, gender dysphoria, the implications for medicine and education, recommended resources on all of the above—as well as one or two you weren't expecting (like a piece on Foucault and sexuality, for example). Even so, it manages to do so in a digestible level of detail; the entire publication is only eighty pages, not to mention beautifully laid out, and most of the articles are no more than ten pages. The second is that the writers are about as good as it gets on this subject: Ed Shaw, Alastair Roberts, Sam Allberry, Sharon James and co. The result is superb.
This is a resource that all pastors in the UK should consider getting hold of. It really is a superb guide to the most pressing and controversial pastoral question of our time.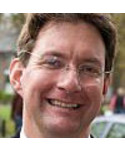 Julian Hardyman
Senior Pastor, Eden Baptist Church, Cambridge
The great value of Primer lies in two things: its choice of important topics and its judicious selection of incisive articles by old and new writers. Primer is making a special contribution to continuing theological education for leaders
"Excellent resource"
Good overview of the issues with contributions from respected professionals.
"essential reading for Christian teachers, parents and pastors"
This issue of Primer addresses the central topic of our day in contemporary UK society. It is balanced, thorough and well reasoned. All Christians who want to be able to sensitively engage with our unchurched friends would do well to embrace its call to be "calm, rational and well-informed" in such vital issues for our day.
"Essential reading"
Issue 3 of Primer is a must-read publication on this difficult and challenging public and pastoral issue. The Primer team have done a great job dealing with the complexities of gender, sexuality and crucially, identity. The combination of historical analysis and Biblical engagement makes clear reading and really gets to heart of things. Discussions around gender and sexuality are increasingly confronting church members and church leaders alike and it's crucial that we are all equipped to clearly and lovingly explain a scriptural response. I would highly recommend Primer 3 to anyone who wishes to read more deeply about these issues, but it will be especially useful to anyone with teaching responsibilities in the church. There is nothing else out there to touch it!