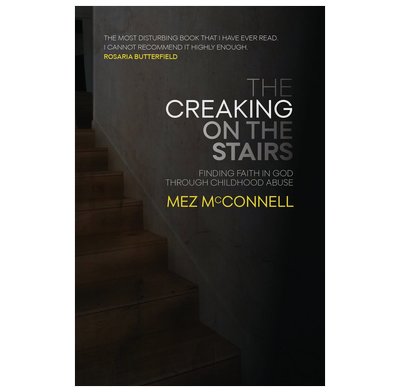 The Creaking on the Stairs
Finding Faith in God Through Childhood Abuse
Using his own story of childhood abuse, Mez McConnell speaks of the real hope that can be found, even in the middle of our deepest traumas, in the good news of Jesus Christ.
Using his own story of childhood abuse, Mez McConnell tries to answer some of the tough questions of why God permits such abuses to occur in this world. He reminds us that God is just, sovereign and loving, a good father who knows the pain of rejection and abuse, who hates evil, and who can bring hope even in the darkest place.
A helpful read for victims of child abuse, or for those walking alongside them.
Specification
| | |
| --- | --- |
| Author | Mez McConnell |
| ISBN | 9781527104419 |
| Format | Paperback |
| First published | October 2019 |
| Dimensions | 130mm x 198mm x 15mm |
| Language | English |
| Pages | 240 |
| Publisher | Christian Focus |
Other information
Mez McConnell is the pastor for Niddrie Community Church, near Edinburgh. He is also the Director of 20schemes which is dedicated to revitalising and planting gospel churches in Scotland's poorest communities. Previously he was a missionary with street kids in Brazil. He is married and has two children.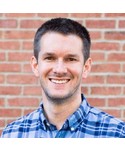 Matt Smethurst
Managing Editor, The Gospel Coalition
The Creaking On The Stairs is a relentlessly evangelistic book. If you struggle to imagine a good God due to past abuse, Mez wants you to know you are not alone. You are not forgotten. You are deeply loved. He can testify to that firsthand.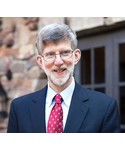 Marvin Olasky
Editor in Chief, World Magazine
… the hero of the book is not Mez or some nice person or the social gospel: It's doctrine, including God's sovereignty and Christ's atonement. … Those who have hit bottom need not soothing words but the hard Gospel truths of sin and deliverance.
Doug Logan
Director of the Diversity Initiative, Acts 29 & Co–director of Church in Hard Places
For those who have been acquainted with abuse, a new song of freedom and healing will resonate as you hear the message of Jesus' work on the cross. Mez has carefully crafted a theologically rich, pastorally gentle, Christ–exalting tool. This is much needed in Christ's global church. Get it, read it, teach it, and heed it.
"Tough read, but well worth it"
This is a remarkable story. It's hard to read, and beautiful, and gritty, and filled with hope and love and the gospel. I cried, but I also found myself marvelling afresh at what Jesus did for us.