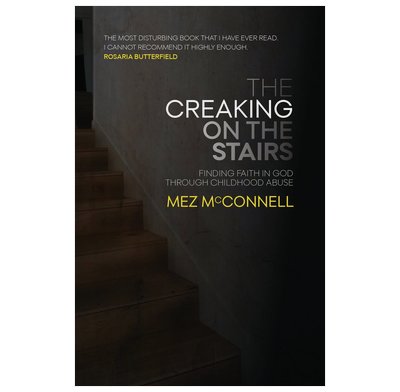 The Creaking on the Stairs
Finding Faith in God Through Childhood Abuse
Using his own story of childhood abuse, Mez McConnell tells us about a God who is just, sovereign and loving. A good father who knows the pain of rejection and abuse, who hates evil, who can bring hope even in the darkest place
I think there is real hope to be found, in the middle of our deepest traumas, in the good news about Jesus Christ.
I also think that there is a place for us to find hope and community within the church.
Because of these two beliefs, I truly think, distant though it may be, that we may even get to a place of peace within our souls and a place of forgiveness for those who hurt us so much.
This is a book that has no easy answers and will offer none. This is a book that tries to get behind the tough questions of why God permits such abuses to occur in this world.
Using his own story of childhood abuse, Mez McConnell tells us about a God who is just, sovereign and loving. A good father who knows the pain of rejection and abuse, who hates evil, who can bring hope even in the darkest place.
Specification
| | |
| --- | --- |
| Author | Mez McConnell |
| ISBN | 9781527104419 |
| Format | Paperback |
| First published | October 2019 |
| Dimensions | 130mm x 198mm x 15mm |
| Language | English |
| Pages | 240 |
| Publisher | Christian Focus |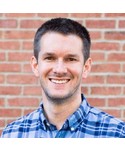 The Creaking On The Stairs is a relentlessly evangelistic book. If you struggle to imagine a good God due to past abuse, Mez wants you to know you are not alone. You are not forgotten. You are deeply loved. He can testify to that firsthand.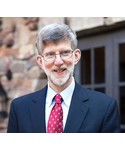 … the hero of the book is not Mez or some nice person or the social gospel: It's doctrine, including God's sovereignty and Christ's atonement. … Those who have hit bottom need not soothing words but the hard Gospel truths of sin and deliverance.
For those who have been acquainted with abuse, a new song of freedom and healing will resonate as you hear the message of Jesus' work on the cross. Mez has carefully crafted a theologically rich, pastorally gentle, Christ–exalting tool. This is much needed in Christ's global church. Get it, read it, teach it, and heed it.