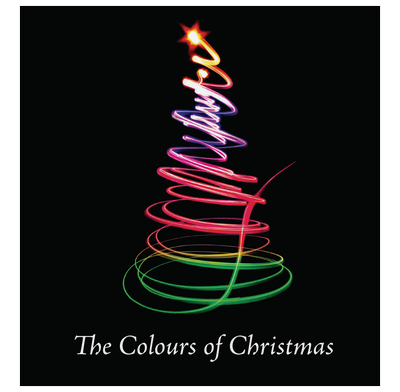 The Colours of Christmas
A short readable tract explaining the gospel message based on Christmas colours
Christmas is a colourful time of year. There are sparkling lights and rainbow wrapping. Green trees, red ribbon and shimmering decorations.
But the first Christmas had all the makings of being grey and dreary. A young couple are forced into makeshift accommodation and the child enters the world with parents who are in poverty, in a land occupied by invaders.
But into such an unlikely, drab scene comes a vibrant palette of rich colour and light...
This short readable Christmas tract explains the gospel message based on colours: gold, purple, red and green. Ideal for including with your Christmas cards or for local area distribution.
Contents
Golden Bright: the angels sang
Royal Purple: born a King
Blood Red: he came to die
Verdant Green: new life to bring
Free extras
Specification
| | |
| --- | --- |
| Author | Tim Thornborough |
| ISBN | 9781908317148 |
| Format | Tract |
| First published | September 2011 |
| Dimensions | 109mm x 109mm x 1mm |
| Language | English |
| Pages | 6 |
| Publisher | The Good Book Company |
"Lovely"
Lovely colourful front page, inspiring well written message, I pray lots of people read it & took it to their hearts! Thank you
"Excellent"
Gave these out over the Christmas period & they were very well received. Good positive feedback. A lot of information packed into a small leaflet. The drawback might be that the font size is small which could be difficult for the elderly.
"Brilliant!"
An effective and beautifully designed tract. Explains well the true meaning of Christmas. Simply written for all to understand. Would definitely recommend!
"concise and well written"
The colours of Xmas looks like a Xmas greeting card in itself, very attractive and the message convey the much needed goodnews.I used it along side Xmas cards for evangelism.I trust God people are blessed through it.Amen
"First class"
My opinion is that "Colours of Christmas" should be a compulsory enclosure with all Christmas cards sent by Christians. It is clever with the text based on 4 colours leading in to simple explanations of what they represent. It has the ability to draw in the reader and is one of the best i have come across over the years probably because the gospel is dripfed to the reader rather than being too heavy at the outset.
Maybe churches could be encouraged to take on board for their congregations to use. Excellent !!
"Excellent"
The Christmas cards had an eye catching, thought provoking design, including all of the wording. Unusual I thought and 'food for thought, hopefully, I hoped they would not just be glanced at but actually looked at and the words read.
The accompanying tracts were well put together and again I hoped that they would be read and be thought provoking.
I have had a few comments back on them, which are good.
Also packaged very well and careful divide cards with paper in between each one which was very good.
"Great to put in your Christmas cards"
I put one of these tracts in the Christmas cards I sent. I thought the tract was so beautifully descriptive and therefore would bring more meaning to Christmas for those who are/were non-believers. I pray it will help change their lives,
"Good but limited in accessibility"
I bought a number of gospel 'tracts' with a Christmas theme for use in church services
In some ways they were not what I wanted, not in terms of content (which was really good) but in their use of language which I think required quite a high level of reading ability and which therefore may not have been the best for the mixed population of my village; I would have liked a larger print version with the same content but in much simpler language

This seems to be an issue with most tracts unless it is possible to use the younger persons type with older people; so in summary great content but would have liked a simpler language content hence the 3star overall
"Best of a good bunch"
This is a colourful and pleasing addition to the existing collection of tracts for Christmas. We used it for giving away at special services this Christmas and it was well received being simple enough to understand with a clear gospel message and attractive to the eye.
"The perfect Christmas present"
Great little tract pact with reasons to give Jesus a proper look, to see
How life is so shallow without Jesus. All our friends and family will be receiving
One this Christmas and we will see what responses we get
Praise the Lord