Teach Me To Feel
Worshiping Through the Psalms in Every Season of Life
Meditations on the Psalms helping women to express their feelings and grow in their faith.
Many of us suppress our feelings because we're worried they are ungodly. Others of us are so led by our emotions that we let them dominate everything, including our faith.
In these honest, personal and uplifting meditations on 24 selected psalms, Courtney Reissig looks at emotions we all experience, ranging from shame, anxiety, and anger through to gratitude, hope, and joy. For each, she shows how the psalms give us permission to acknowledge how we feel before God, and how they can help us to use those feelings productively and faithfully.
This inspiring book will give women a language to cry out to God in order to help them process their feelings, as well as help them to grow in their faith. Can be used as a daily devotion.
Have a look at our new mini-series 'Conversations on the Psalms'. Useful for small groups. Releases every Tuesday in September 2020.
Contents
Introduction: How a Familiar Psalm Helped Me in My Fear
Includes Chapters For When You Feel…
Let down (Ps. 55)
Forgotten by God (Ps. 22)
Worthless (Ps. 8)
Grief (Ps. 31)
Envy (Ps. 73)
Anxious (Ps. 13)
Stuck Spiritually (Ps. 119)
Content (Ps. 131)
Grateful (Ps. 103)
Forgiven (Ps. 32)
Hopeful (Ps. 84)
Free extras
Specification
| | |
| --- | --- |
| Author | Courtney Reissig |
| ISBN | 9781784984441 |
| Format | Hardback |
| First published | January 2020 |
| Dimensions | 135mm x 216mm x 16.3mm |
| Language | English |
| Pages | 256 |
| Publisher | The Good Book Company |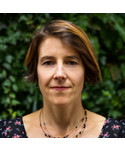 Linda Allcock
The Globe Church, London
This book comforted, encouraged and taught me so much. It had the rare quality of making me reach for my Bible, and I read each chapter with the Psalms open alongside. Courtney Reissig gives us keen insights learned through her own personal suffering, so her words are poetic: laden with meaning yet grounded in reality.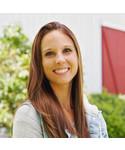 Sarah Walton
Author, Hope When It Hurts and Together Through the Storms
A good book will teach you about biblical truths, but a great book will lead you to know and love Christ and his word more deeply. Teach Me to Feel does just that. Courtney does a beautiful job of biblically showing us how our emotions are neither meant to control us or be ignored, but to lead us to Christ and be a reflection of him. Chapter after chapter, I found myself reading the Psalms in a fresh way and being led to worship, lament, confession, and prayer.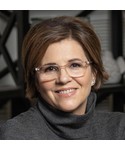 Nancy Guthrie
Author, The Wisdom of God: Seeing Jesus in the Psalms and Even Better than Eden
We know that God intends to change how we think and how we behave, but we don't always expect that God intends to change how we feel. But, as Teach Me to Feel so beautifully shows, God has given us a whole book to guide us into feeling rightly. With profound insights tucked into short chapters, this book helps us as readers apply the words of the psalmists to our own souls—leading us into honesty with God, confidence in God, and joy with God.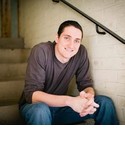 Teach me to feel.
Alistair Chalmers, Chalmers, December 30th 2019
This book is written specifically for women. Emotions are tricky things, they can override and take over or we can suppress them, neither is helpful.... continue reading
"You must buy this book."
I bought this for a friend, who found it a wonderful help and comfort.
"Really Helpful"
I love this book; I wanted to be friends with the author from the introduction. Her written style is so warm and winsome that you are immediately reassured that you are not in the battle alone.

I have a young baby and he had not afforded us much sleep when I first picked up this book. I was at the end of my rope and these devotional were like soothing balm on my soul. It pointed me to God's Word and in those sleepless nights I learnt Psalms 1 & 2 by heart. They have been an anchor for me when I continue to struggle and I (never thought I'd say this) thank God for those sleepless nights.

Enjoying a book whilst in the midst of sleep-deprivation is surely high praise indeed!

Cannot recommend highly enough.

Thank you, Courtney.