Passion
How Christ's final day changes your every day
Follow Jesus through the last day of His life and discover how it transforms not only your future but also your present.
"Will help you personally understand why Christ's final day is the hinge of history."
Collin Hansen
Editorial Director of The Gospel Coalition
Some people see Jesus' death as a historical footnote, buried in the past. Christians understand it is much more than that, and know it has transformed their future.
But often we don't realise how much Jesus' last day should change our present, too.
Walking readers through Luke's Gospel, US pastor and well-known author Mike McKinley looks at the events of the last day of Jesus' earthly life. At each point, he pauses to marvel at the love Christ has for His people; and shows how Jesus' people can learn from His passion, His care, and His integrity.
This unique book is perfect for both new and mature Christians. While great for reading at any time in the year, it's particularly helpful to read during Lent or Holy Week.
Download the full trailer.
Contents
Introduction
1. The Cup
2. Betrayal and Denial
3. The Mockery
4. Three Kings
5. Away With This Man!
6. The Long Walk
7. Father, Forgive
8. Two Criminals
9. Climax
10. Another Day
Extras
Specification
| | |
| --- | --- |
| Author | Mike McKinley |
| ISBN | 9781908762061 |
| Format | Paperback |
| First published | 2012 |
| Dimensions | 129mm x 198mm x 5mm |
| Language | English |
| Pages | 160 |
| Publisher | The Good Book Company |
Other information
Find out what others are saying about 'Passion' here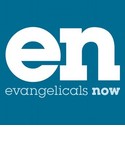 A Good Boast
David Sprouse, Evangelicals Now
For many Christians these narratives are well trodden, but the careful engaging with the text and the fresh explanation of it helped me to see things I had never seen before. For example, I had not noticed the contrast in the focus of the words of the two criminals crucified on either side of Jesus — one focussed still on this life and the other on the next.... continue reading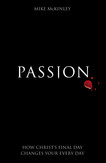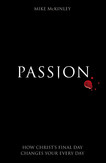 "Very Good"
(Review written for 'Passion (ebook)')
This book was recommended as a suitable lent book I agree having read it. It is easy to read with very good teaching particularly liked thoughtful questions at end of each chapter and hymn to read. Looks at the last day of Jesus life and briefly touches on the resurrection. Could read any time not just lent.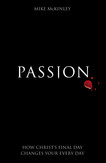 ""Fresh and engaging""
Although being very familiar with the Easter story, I was still inspired afresh by this book. Mike McKinley's insights and writing were engaging and very readable, and were food for both the heart and mind.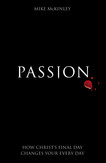 "Very edifying and encouraging; well worth a read!"
A great journey through Luke's account of the sufferings, death and resurrection of Jesus. Each chapter starts with the relevant part of Luke, then opens it up and applies it in very practical and searching ways to life as a follower of Christ today. Very edifying and encouraging; well worth a read!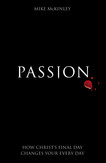 "The most personal book on the cross I have read"
To some extent, every good Christian book you read is about the cross of Christ. The difference with "Passion" by Mike McKinley is that it is deeply personal. It fully brought home that Christ bled and died FOR ME and that he did this because he LOVES ME. Every time I feel a bit spiritually dry, or burdened by serving, or wearied by life in general, I read a chapter of "Passion" (any will do) and my heart is flooded with thankful praise. The reminder of what MY Jesus, MY Saviour did for me casts a totally different perspective on the day ahead and enables me to live it differently.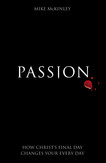 "Wonderful book"
This book is a delight to read and keeps you joyfully remembering the cross for days. The chapters are short, as the author takes small chunks of the build up to the crucifixion in Luke and explains them, then applies them in a gospel centred way. This is the kind of good food - gracious truth - that helps a new Christian to understand the cross by, an older Christian to be focused by, and an unbeliever to learn Jesus by.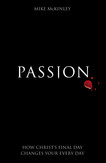 "The Cross is everything!"
The cross of Jesus is everything. It is eternity changing, world changing, death changing, life changing..... or least it should be! The subtitle of this book puts it: "How Christ's final day changes your every day." In this excellent book Mike McKinley, a pastor in Virginia, takes us through the last hours of Jesus Christ leading up to his death on the cross from Luke's gospel. As the subtitle suggests there is also careful application and each chapter ends with helpful questions for reflection. It is devotional writing at its best and fittingly each chapter ends with an appropriate hymn. Reading this book, a chapter a day led me to understand more of Christ's passion and gave me a fresh passion to live to boast only in the cross.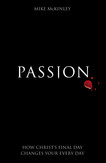 "Exciting & concentrating"
As someone, who has only really and truly embraced Christianity, and I'm in my 70th year! I found "Passion" to be an exiting and concentrating account of the final day of our Lord. I have always relished historical facts and these coupled with the book following Luke's gospel helped me enormously to understand the time frame of events. Well written, quite easy to follow and fully recommended.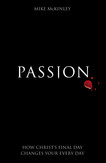 "Luke's Gospel"
It tells very clearly about Christ''s final days on Earth. It is written so clearly that even non-Christians will be able to understand Christ's final days on earth.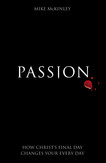 "A book that will blow you away!"
This book is easy to read and one that is difficult to put down. It is the most concise and challenging book on the cross that I have read. So much so, that I changed our Lent house group programme to get people reading it. As other reviewers have said - this is a book suitable for almost anyone.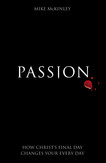 "Excellent book for Christians and non-Christians alike this Easter"
Mike McKinley's book is a great book to read - especially as Easter approaches. But who is it for? New Christians, more mature Christians, or non-Christians? The interesting thing about this book is that it is a good book for all three kinds of people.

For newer Christians, the way the events surrounding Jesus' death are linked to Old Testament prophecies, and the background information on the historical characters and the culture of the day will be really helpful.

For those who have been a Christian for a longer time, and who are, perhaps, a little too over-familiar with the Easter story, the way the various aspects of the story are told with clarity and relevance to today will be refreshing and challenging.

And for those who are not yet Christians, this is an excellent book to lay out the historical facts, and provide an understanding of the great significance of the death, and resurrection of Jesus Christ for all.

As Easter approaches, why not read the book for yourself, and then pass on to a non-Christian friend?