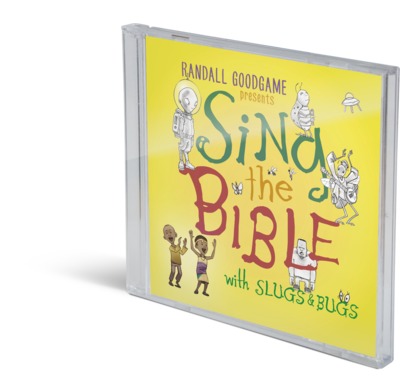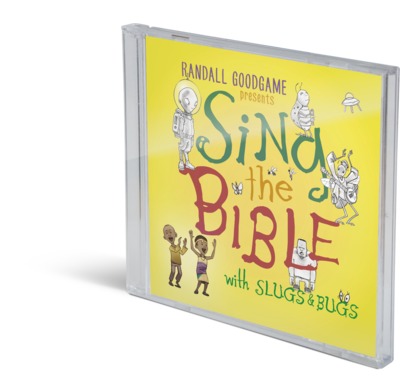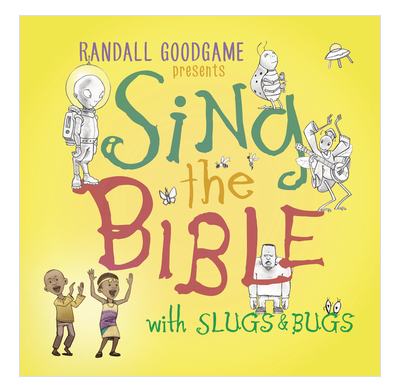 Sing the Bible CD
with Slugs & Bugs
Eighteen toe-tapping, captivating songs filled with lyrics straight from Scripture. Features the African Children's Choir.
These toe-tapping, captivating melodies will have you and your kids memorizing Bible verses without even realizing it!
Features special appearances by the African Children's Choir, author Sally Lloyd-Jones (A Jesus Storybook Bible, Thoughts to Make your Heart Sing and other brilliant children's books), and a host of Nashville's finest musicians (like Buddy Greene and Jeff Taylor).
Randall Goodgame is a critically acclaimed American singer/songwriter, and the creative force behind Slugs & Bugs. He has released 6 solo recordings, and has written many songs for many other artists and projects, including Veggie Tales.
The goal of Slugs & Bugs is to make music the whole family will love.
We believe songs are one of God's powerful tools for building strong relationships. When songs inspire laughter or deep spiritual thought, they can transform a routine car ride into a sweet family experience. Over time, that influence can profoundly impact the culture of the home.
To find out more about Slugs and Bugs, visit their website and blog at www.slugsandbugs.com, and their YouTube channel.
Contents
1. Freedom (Galatians 5:1; John 8:36)
2. To You O Lord (Psalm 25:1-3)
3. Two Shirts (Luke 3:11, Mark 9:35; Matt. 6:19-21)
4. Deuteronomy 6:5
5. Rejoice (Phil. 4:4-8)
6. Trust In The Lord (Proverbs 3:5-6)
7. Be Dressed (Luke 12:35-37)
8. Alien (Deuteronomy 14:21)
9. Old Testament Song
10. New Testament Song
11. Romans 8 (Romans 8:1-2)
12. Love One Another (John 13:34-35)
13. For Us (1 John 3:16)
14. What Is The Book (Psalm 138: 1-18, 23-24)
15. You Are The Christ (Mark 8:27-28, 31-35)
16. He Will Rejoice (Zephaniah 3:17)
17. Love (1 Corinthians 13:1-2, 4-8)
18. Lord's Prayer (Matthew 6:9-13)
Extras
Specification
| | |
| --- | --- |
| Age range: | 3 - 10 |
| Author | Randall Goodgame |
| ISBN | 9782739000001 |
| Format | CD-Audio |
| First published | 2015 |
| Dimensions | 140mm x 120mm x 9mm |
| Language | US English |
| Publisher | Slugs and Bugs |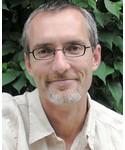 Randall Goodgame is a funny, funny guy. Slugs & Bugs is good stuff!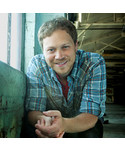 Randall Goodgame, one of the best lyricists out there, has done something astonishing—he's made a catchy, heartfelt, beautiful record that feels entirely original, and yet he's using ancient words composed by the best writer there ever was. Just like Narnia, "Sing the Bible" is at least as much for the grownups as it is for the kids.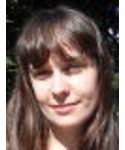 Learning Scripture by heart is such a wonderful thing and yet so many of us seem to struggle to do it in a lasting way. Slugs and Bugs is a great way of helping families to do just that. It has a wide (and surprising) selection of verses and has the added bonus of being great music! Such a wide range from the contemplative and thoughtful, to joyful and uplifting and of course a little bit of silliness for good measure.
Slugs and Bugs is a quirky, fun and sure way to help get Bible truth into the hearts of young people and into those that are young at heart!

"Love It!"
(Review written for 'Sing the Bible CD - Volume 2')
I can't believe how well produced, and what a high standard of music there is for a 'children's' cd. I love it, my children love it, my Great Grandparents love it, and I've given it to teenagers who love it.


"Not quite what I expected"
I was looking for songs for the kids, these tracks are scripture verses tapped out to a tune. I suppose it is what it states in the title of the cd but I couldn't use it to teach the Sunday School children new songs as the tracks are a bit random. Some of the lyrics don't really fit to music either.

"Brilliant!"
(Review written for 'Sing the Bible CD - Volume 2')
Our whole family enjoys this and the first Sing the Bible immensely! The songs are catchy, fun and, of course, biblical! I really like the fact that most of them include the scripture reference as well- which is different to many scripture memory songs I have heard before. It is great to hear your 4 year old singing bible verses whilst playing Lego! I have bought many copies as gifts, and would highly recommend this CD. Can't wait for the next instalment.

"Great CD!"
Bought this CD since I wanted a CD with a song about the books of the Bible...Song 9 is exactly that now have our sunday school singing the books of the OT! )The other songs are great too!

"My son and I love it!"
I purchased this thinking it would be a great way for my two and a half year old to start learning scripture as we drive around. Not only is that happening (he declares "this one's my favourite" for quite a few of them), but I'm loving it just as much and listen to it even when he's not in the care. Love the blend of the African Children's Choir and Randall and Sally, so good for singing to out-loud at full volume! Excellent CD, totally recommend.

"Great Cd"
This is a great CD. The songs are all fun and catchy without being too cheesy. Good for learning bible verses.

"Fabulous!"
This is a great CD. We (Mum and 3 boys aged 4-10) love listening to it in the car. It isn't too babyish for the oldest one who loves the great rhythms in it and it isn't too irritating for a busy mum either!!! It is a great way of learning bible verses and the alien song prompted an interesting conversation, with lots of good questions!

"Best children's CD so far "
This is simply fantastic, great music for kids, and the adults can enjoy it too- it's not too manic, and the words are almost all directly lifted from scripture- a great way to get bible verses into your heart when life is busy enough! There are a few that I put on even when the kids aren't around!

"Great tunes - mostly"
This is a CD that we are enjoying more and more as a family (parents + 8 year old). Combined with more well known memory verses are some passages that are less likely candidates that are wonderful to have buzzing in totality around your mind: "be dressed ready for service, keep your lamps burning ..."; "anyone who has two shirts should give to the one who has none ...". The songs are well written, arranged and produced. My reason for not giving 5 stars as a Brit is that there are some songs that I imagine work for Americans better in their cultural reference and arrangement. However, overall its a thumbs up for great tunes that allow God's timeless truths to dwell richly. My daughter especially enjoyed the African Children's choir that features on some of the songs.