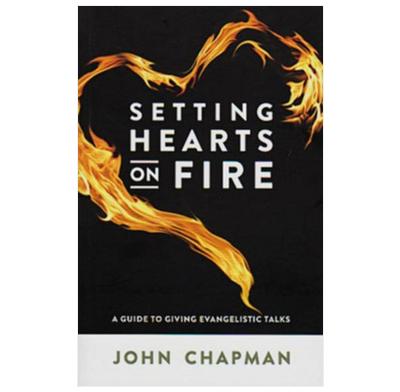 Setting Hearts on Fire
A guide to giving evangelistic talks
'Chappo' shows you, step by step, how to prepare and deliver a talk that clearly explains the gospel of Jesus Christ.
Were not our hearts burning within us while he talked with us on the road and opened the Scriptures to us? (Luke 24:32)
Anyone who explains the good news of Jesus Christ to others hopes that this will be the result - that hearts will be set on fire by the message, and that repentance and faith will follow.
In this book, which is the fruit of his 40 years experience as an evangelist, John Chapman passes on the skills of his craft. He explains how telling people the gospel of Jesus Christ requires us to be servants: servants of the Word itself ( to understand it accurately), and servants of the people (to explain it clearly).
Whether you are a person who teaches the Bible in a Sunday school class, a small group Bible study, scripture at school, a teenage fellowship group or through preaching sermons, then this book is for you. In his inimitable way, 'Chappo' shows you, step by step, how to prepare and deliver a talk that clearly explains the gospel of Jesus Christ.
John Chapman is well-known throughout Australia, the UK and South Africa as a clear and passionate Bible teacher and evangelist. He served for many years as the head of the Department of Evangelism in the Anglican Diocese of Sydney, and has written two other books: A Fresh Start and Know and Tell the Gospel.
Contents
Introduction
PART 1: Servants of the Word - Luke 1:2
1. What is preaching?
2. What is the gospel we preach?
3. What is evangelistic preaching?
4. What is the aim of evangelistic preaching?
5. What is God's part and our part in preaching?
6. How to select material for evangelistic preaching - from Old Testament,
Gospels and Epistles.
PART 2: Servants of the People - Corinthians 4:5
7. Preparing the talk: the body of the talk
8. Preparing the talk: the use of illustrations
9. Preparing the talk: the conclusion and the introduction
10. Practising the talk
11. Immediate follow-up after the talk
12. Choosing the right kind of talk and the right length
13. Some general comments: nuts and bolts
14. Speaking with passion
APPENDIX
I. A talk: Forgiveness and loving God
II. A talk: Life was not meant to be empty
III. A talk: Nothing recedes like success
IV. A talk: Responding positively to God
V. Some outlines for special occasions
VI. Assessment form
Specification
| | |
| --- | --- |
| Author | John Chapman |
| ISBN | 9781876326159 |
| Format | Paperback |
| First published | January 2004 |
| Dimensions | 131mm x 198mm x 18mm |
| Print size | 10pt |
| Language | English |
| Pages | 235 |
| Publisher | Matthias Media |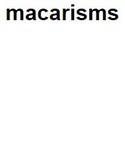 Setting Hearts on Fire
Dave McDonald, Macarisms, March 7th 2013
There's much more wisdom in this book: suggestions for styles of preaching from different parts of the Bible; choosing the kind of talk and length of talk; the temptations that face a preacher; words, emotions, body language; some sample talks and talk outlines; and a sermon assessment guideline.... continue reading
"This is The Book for young preachers to read"
This is The Book for young preachers to read - a brilliant introduction to what preaching is all about, and a very practical manual on how to get started. As Chappo says he teaches a method that will help you get 'better than average results' right from the beginning. I've seen it work time and time again. If you're keen to teach God's word faithfully and effectively, read, study and apply this book.
"Excellent starting point for preachers and bible teachers"
I can't recommend Setting Hearts on Fire highly enough. Chappo is a brilliant preacher and communicator and he's written an excellent introduction to the art of preaching. I'd recommend all preachers read this book, and especially commend it to those just starting out - his structure provides an excellent starting point and really does deliver better than average results for the beginner!
"Highly recommended!"
A really helpful book, especially for those preparing their first talk and don't really know how to go about it.