Any Time, Any Place, Any Prayer
A True Story of How You Can Talk With God
Teach kids how to pray with this beautifully illustrated Bible storybook.
Part of the Tales that Tell the Truth series.
Promo video and Bonus Bundle
When children have something on their minds, they tend to run to their parents and caregivers. Wouldn't it be great if they also learned that they can talk to God about anything and everything because Jesus has made that possible?
This beautifully illustrated Bible storybook, by Risen Motherhood co-founder Laura Wifler, takes children on a journey from the start of the Bible story to the end. From Eden and God's presence, through the fall, redemption, and the Spirit's presence with us now, to our presence with God in the future, God has always made a way for his people to talk with him. Children will learn a biblical understanding of prayer, why it's amazing, and that they can enjoy talking with God about anything, anytime, anywhere.
Includes Jesus' teaching on the Lord's Prayer to help children know how to pray.
Accompanying colouring and activity book available.
Laura is the co-founder of Risen Motherhood, a ministry and community that exists to encourage, equip and challenge moms to apply the gospel to their everyday lives.
Part of our bestselling award-winning series, Tales That Tell The Truth illustrated by Catalina Echeverri.
Free extras
Specification
| | |
| --- | --- |
| Age range: | 3 - 6 |
| Author | Laura Wifler, Catalina Echeverri |
| ISBN | 9781784986605 |
| Format | Hardback |
| First published | September 2021 |
| Dimensions | 220mm x 260mm x 9mm |
| Language | English |
| Pages | 32 |
| Publisher | The Good Book Company |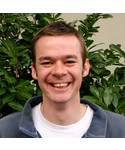 Ed Drew
Founder of Faith In Kids and Author of Meals With Jesus
Prayer is hard for our children—they can't see who they are speaking to. Over and over again I am asked, 'How can I help my children to pray?' Start here!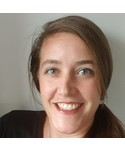 Victoria Beech
Creator of GodVenture
This beautifully illustrated book gives a 'through the whole Bible' picture of prayer, including a brilliant look at how Jesus prayed. It's really inspiring.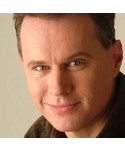 Colin Buchanan
Musician
Laura Wifler understands that simple, deep truths shape and change lives. This is a book that will, by God's grace, lay the foundation for a thankful, praying life in lots of little lives.