What God Has to Say about Our Bodies
How the Gospel Is Good News for Our Physical Selves
Biblical guidance for living, including understanding gender, sexuality, and identity.
There's a danger in focusing too much on the body. There's also a danger in not valuing it enough. In fact, the Bible has lots to say about the body. With the coming of Jesus, "The Word became flesh and dwelt among us"—flesh that was pierced and crushed for the sins of the world.
In What God Has to Say about Our Bodies, Sam Allberry explains that all of us are fearfully and wonderfully made, and should regard our physicality as a gift. He offers biblical guidance for living, including understanding gender, sexuality, and identity; dealing with aging, illness, and death; and considering the physical future hope that we have in Christ.
In this powerfully written book, you'll gain a new understanding for the immeasurable value of our bodies and God's ultimate plan to redeem them.
Contents
Foreword by Paul Tripp
Introduction
Part 1: Created Bodies
Chapter 1: Fearfully and Wonderfully Made: The Body and its Creator
Chapter 2: Man Looks on the Outward Appearance: The Body and Our Identity
Chapter 3: Male and Female He Created Them: The Body and Our Sex
Chapter 4: God Formed the Man: The Body and Our Gender
Part 2: Broken Bodies
Chapter 5: Subjected to Futility: The Body, Affliction, and Shame
Chapter 6: The Body is Dead Because of Sin: The Body, Sin, and Death
Chapter 7: A Body You Have Prepared for Me: The Broken Body of Jesus
Part 3: Redeemed Bodies
Chapter 8: A Temple of the Holy Spirit: The Body and Christ
Chapter 9: As A Living Sacrifice: The Body and Discipleship
Chapter 10: To Be Like His Glorious Body: The Body and the Resurrection to Come
Free extras
Specification
| | |
| --- | --- |
| Author | Sam Allberry, Paul David Tripp |
| ISBN | 9781433570155 |
| Format | Paperback |
| Dimensions | 139mm x 216mm x 5mm |
| Language | English |
| Pages | 208 |
| Publisher | Crossway |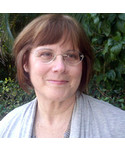 Kathy Keller
Assistant Director of Communications, Redeemer Presbyterian Church, New York City, New York
I am very happy to endorse this book with the highest level of enthusiasm. I have been waiting for Sam to produce this book, and it does not disappoint. All aspects of living in fallen-and-yet-to-be-renewed bodies are comprehensively and biblically addressed with lucid writing that is a pleasure to read. Sam's compassion for all the ways in which people suffer in those fallen bodies is full of understanding and tenderness. Please read this book with every expectation of being enlightened and edified.
Russell Moore
President, The Ethics & Religious Liberty Commission of the Southern Baptist Convention
One of the most confused aspects of our culture relates to how we see the body. That confusion often extends to the church, despite the fact that our faith is centered around the Word who became flesh. In this wise and practical book, Sam Allberry casts a vision of the body that is neither beastly nor mechanistic but instead is creaturely and Christ informed. After reading this book, you will be better equipped to think through questions, from eating disorders to the transgender debate to transhumanism, as well as the more perennial questions of how to think about 'soul' and 'body' in terms of the gospel. You will come away with even more awe and wonder at the words of one who said to us, 'This is my body, broken for you.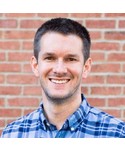 Matt Smethurst
Managing Editor, The Gospel Coalition; author, Deacons and Before You Open Your Bible
Evangelicals have excelled at many things; theological reflection on the body isn't one of them. If you're thinking, 'I've seen many books on the church!' then your assumption proves my point. Far more attention has been devoted to Christ's spiritual body than to our physical selves. But we desperately need guidance here, for we inhabit a confused age that waffles back and forth between body obsession (my body is the most important thing about me) and body denial (my body is irrelevant to who I really am). Feel the whiplash? This book is medicine for the moment. I'm thrilled it now exists.