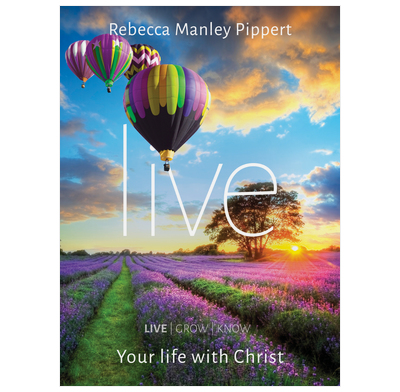 Live (DVD)
Your Life with Christ
Five DVD sessions for new believers and not-yet-believers on how to start and keep going in the Christian life.
Part of the Live Grow Know series.
"These studies by Becky Pippert are clear and accessible, yet substantial and thoughtful explorations of how to be grounded and grow in Christian faith. They evidence years of experience working with people at all stages of belief and skepticism. I highly recommend them."
Tim Keller
Thousands of people go on evangelistic courses each year. And then… what next?
Countless Christians would love to brush up on the foundations of their faith. But… how to?
Part 1:Live of internationally renowned speaker, evangelist and author Becky Manley Pippert's newest series Live Grow Know, fulfils these needs. In five interactive, informal sessions combining DVD clips, Bible study, discussion times and testimony footage, Becky explores the truth and content of the gospel, and how to begin and keep going in the Christian life.
This course is perfect for new believers, not-yet-believers, and Christians who want to be refreshed in their faith. Use the DVD alongside the member's handbook and the free online leader's guide. Please note, this DVD is available in NTSC format only.
For more information visit www.livegrowknow.org/live
Contents
1. How Do I Know It Is Real?
2. What Is The Good News?
3. Is It Worth It?
4. A Time For Commitment
5. New Life In Christ
Each episode includes Intro and Following Jesus sections and Life Stories
Free extras
Specification
| | |
| --- | --- |
| Author | Rebecca Manley Pippert |
| ISBN | 9781909919778 |
| Format | DVD |
| First published | July 2014 |
| Dimensions | 138mm x 187mm x 7mm |
| Language | English |
| No. of studies | 5 |
| Publisher | The Good Book Company |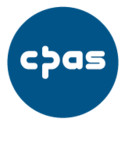 Live, Grow, Know
DiscipleKit from CPAS, DiscipleKit, August 18th 2015
Really clear and thorough – lots to work and think through. Good questions which dig into the subject.... continue reading
"Very good"
(Review written for 'Live (Handbook)')
I used this with a small group of people with very different backgrounds - ie both assured and non-assured Christians with varying levels of Biblical knowledge. A couple were used to Bible Studies which others had never attended one. The material was very easy to use and the questions ensured that we focussed on the teaching in God's Word. Group members also found the Life Stories very helpful and the Further Study section was very helpful for those wanting to know more. The whole group found it very helpful.
"Perfect material for our group"
We're using the 'live' DVD and discussion book with six women who have completed the alpha course. They are all new/ returning believers and this material has been just right for helping us to get into the bible together. really great!