Identity Theft
Reclaiming the Truth of our Identity in Christ
Explore how knowing who we are in Christ changes every aspect of our lives.
Who am I? It's a question we all ask ourselves at some point. Depending on the season we focus our identity on our job performance, marital status, personality type, or social network, among other options. However, there's a larger question to consider. Who does the Bible tell me I am in Christ?
From the wisdom and perspective of insightful authors-including Jen Wilkin, Hannah Anderson, and Jen Pollock Michel-we'll seek to answer this question by: Exposing our false notions of identity; Understanding the biblical truth of our identity in Christ; and Reflecting on what it looks like to live in our new (and true) identity. In 10 chapters we'll cover everything from our identity as children of God to citizens of heaven.
At the end of each chapter, study questions will facilitate group discussion as you consider this glorious truth with your friends. Join us as we explore how knowing who we are in Christ changes every aspect of our lives.
Contributors:
Hannah Anderson
Lindsey Carlson
Courtney Doctor
Megan Hill
Jasmine Holmes
Betsy Childs Howard
Melissa Kruger
Jen Pollock Michel
Trillia Newbell
Jen Wilkin
Free extras
Specification
| | |
| --- | --- |
| Author | Melissa B Kruger |
| ISBN | 9780692134665 |
| Format | Paperback |
| First published | January 2019 |
| Dimensions | 152mm x 229mm x 10mm |
| Language | English |
| Pages | 121 |
| Publisher | 10 Publishing |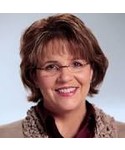 Nancy Guthrie
Author, Seeing Jesus in the Old Testament Bible study series
I hear all the time that women want to study their identity in Christ. Now there is a book that provides a winsome, biblical, relatable guide for that study! Every chapter in this book is a winner. I can't wait to recommend it!
Rosaria Butterfield
Author, Openness Unhindered and The Secret Thoughts of an Unlikely Convert
In a secular world that boasts 50 sexual identities—or 500 by the printing of this commendation—we see that there is no more vital topic for Christians to understand than what identity in Christ means and does. We must ask ourselves: what is the relationship between my deepest feelings and my sovereign God? Do my compelling desires tell me who I am or how I am? Te essays in Identity Theft are witty, engaging, accessible, and insightful, with helpful memory verses and study questions, encouraging readers to resist the identity theft of secular modernism and instead to grow in union with Christ.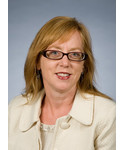 Karen Swallow Prior
Professor of English, Liberty University, Lynchburg, Virginia
To know and to live into our identity is essential for both our own well-being and the well-being of the church. With compelling insights and biblical teaching, the essays collected here, written by some of wisest women I know, point out the subtle and signifcant ways true identity can be lost— and found.