Making Sense of God
An invitation to the sceptical
Timothy Keller invites sceptics to examine Christianity and how it satisfies our innate longings
"Making Sense of God isn't so much a series of answers for those who think they have questions (like The Reason for God) as it is a series of questions for those who think they have answers."
Andrew Wilson
The Gospel Coalition
We are unavoidably hope-based creatures. Imagine two women given the same boring task to do eight hours a day in the same conditions - but you tell one woman she will be paid £15,000 for a year of this work, and you tell the other that she will be paid £15 million. Each woman in identical circumstances will be experiencing those circumstances in completely different ways, because what we believe about the future determines how we live in the present.
In this dynamic new book, New York pastor and bestselling author Tim Keller explores the biblical understanding of hope. A profound grasp of what we are hopeful for, he argues, can re-energise and transform us personally, can help us face death, can influence our community practices with regard to sex, money and power - and even be applied globally, to renew our culture.
Free extras
Specification
| | |
| --- | --- |
| Author | Dr Timothy Keller |
| ISBN | 9781444750195 |
| Format | Hardback |
| First published | September 2016 |
| Dimensions | 152mm x 229mm x 21mm |
| Language | English |
| Pages | 320 |
| Publisher | Hodder & Stoughton |
Tim Keller's Invitation to the Skeptical
Andrew Wilson, The Gospel Coalition, September 21st 2016
Not only is this book classic Keller, it's also superb, timely, insightful, and much-needed.... continue reading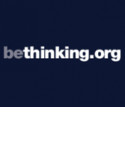 Making Sense of God - a review
Andrew Larkin, Bethinking
The book is written for those for whom the issue of God seems fanciful and not even worth considering, so a more accurate reflection of the book is that it is "An Invitation to the Sceptical" to reconsider their views on God. It is only in light of taking up that invitation that one would even countenance that there is a God to make sense of.... continue reading
Why Tim Keller Wrote a Prequel to 'The Reason for God'
Matt Smethurst, The Gospel Coalition, September 20th 2016
Christianity makes more "emotional, cultural, and rational" sense of our lived experience than any alternative worldview, Keller has long insisted. In The Reason for God, he made the rational case. In this volume, he tackles the other two.... continue reading
"Piercing!"
I started this book because I wanted to understand the culture better - I ended up understanding myself better too! It exposed not only the lies in the culture around us but the very same lies that I'm tempted to buy into as well. At the same time it painted the wonderful alternative narrative found in the Christian gospel. There is nobody I would discourage from reading it. Personally, I'm grateful for the challenge and trust that it will be helpful to others as I attempt to connect the truth of God's word to people in this world.