Preaching Mark
Talk outlines for the Gospel of Mark
Preaching Mark gives talk outlines for the whole of the Gospel of Mark.
Part of the Pray, Prepare, Preach series.
Preaching Mark is one of our Pray-Prepare-Preach (PPP) booklets. PPP is a series of guides to help Bible teachers world wide explain God's Word clearly and accurately. This particular booklet gives you 69 talk outlines covering the Gospel of Mark. It is our hope that as you prepare and preach through this book, you and your hearers will encounter God's true saviour – Jesus Christ – who came to seek and save the lost.
Pray-Prepare-Preach is a series of guides to help Bible teachers world wide explain God's Word clearly and accurately. 2 Timothy 2:15 says: "Be a good worker, one who does not need to be ashamed, one who correctly (rightly) explains the word of truth."
This aide helps you to:
- understand the main point of Bible section
- think how it is important for your people
- teach the Bible section clearly
The Pray-Prepare-Preach (PPP) series provides basic sermon outlines covering key Bible books. These are written in very simple English. They provide:
- a study section to help the preacher understand the passage context.
- a basic talk outline, with suggestions for headings, illustrations and application.
Contents
A. QUICK HELP: How to prepare a talk on Mark
B. How to use Preaching Mark
C. About the Gospel of Mark
D. Study and Preach Mark's Gospel
E. Worked example
Free extras
Specification
| | |
| --- | --- |
| Author | Phil Crowter |
| ISBN | 9781906334635 |
| Format | Paperback |
| First published | February 2007 |
| Dimensions | 151mm x 215mm x 9mm |
| Language | English |
| Pages | 160 |
| Publisher | The Good Book Company |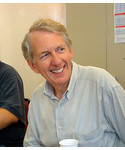 David Jackman
President, Proclamation Trust, UK
This helpful guide is a wonderful tool for getting to the heart of Mark's Gospel, understanding its message, clarifying it teaching and communicating it to others with confidence and accuracy. I warmly commend it.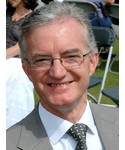 Jonathan Lamb
Director, Langham Preaching, Langham Partnership International
One of the greatest needs around the world is for preaching that is firmly based in the Bible passage, exposing its power and its relevance. <em>Preaching Mark</em> is a great help for the many pastors and lay preachers who have so few resources.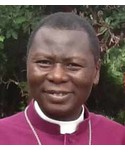 Emmanuel Egbunu
Bishop of Lokoja, Nigeria
This book is a reliable guide on the emphases of Mark's Gospel: Who Jesus is and Why He came. It is written in easily understandable English with down-to-earth applications. May the Lord be pleased to use this material to change many lives.