PPP: Acts
Practical help and talk outlines for Bible teachers and preachers around the world
A preaching guide to Acts for pastors and Bible teachers around the world. Written in very simple English.
Part of the Pray, Prepare, Preach series.
A Bible teaching guide written in simple English, designed to be used by Bible teachers and preachers around the world world. It will help you to understand the book of Acts; and teach, illustrate and apply the main point clearly.
PPP is a series of guides to help Bible teachers worldwide explain God's word clearly and accurately.
This resource helps you to:
- understand how God wants the good news of Jesus to spread
- learn that nothing can stop God's plans
- help people to trust God when they are persecuted
- think how each section is important for your people
- teach the main point clearly
The PPP series provides basic sermon outlines covering key Bible books. These are written in very simple English. They provide:
- a study section to help the preacher understand the passage context.
- a basic talk outline, with suggestions for headings, illustrations and application.
Contents
Quick Help: How to prepare a talk on Acts
How to use this book
Introduction to Acts
Overview of Acts
Study and teach Acts
Free extras
Specification
| | |
| --- | --- |
| Author | Graham Beynon |
| ISBN | 9781784980061 |
| Format | Paperback |
| First published | June 2015 |
| Dimensions | 152mm x 229mm x 17mm |
| Language | English |
| Pages | 224 |
| Publisher | The Good Book Company |
Other information
"This series has the unique strength of turning complex theological themes into a concise, believer-friendly roadmap into the world of the Bible. This will surely strengthen faith in the Bible as being truly the Word of God."
- Emmanuel Egbunu, Archbishop, and Bishop of Lokoja, Nigeria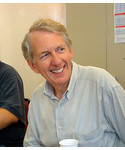 David Jackman
Pastor, author and former president of Proclamation Trust, UK
These helpful guides are a wonderful tool for getting to the heart of the Bible, understanding its message, clarifying its teaching and communicating it to others with confidence and accuracy. I warmly commend them.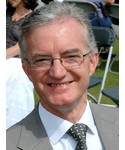 Jonathan Lamb
CEO and minister-at-large of Keswick Ministries
One of the greatest needs around the world is for preaching that is firmly based in the Bible passage, exposing its power and its relevance. The PPP series is a great help for the many pastors and lay preachers who have so few resources.