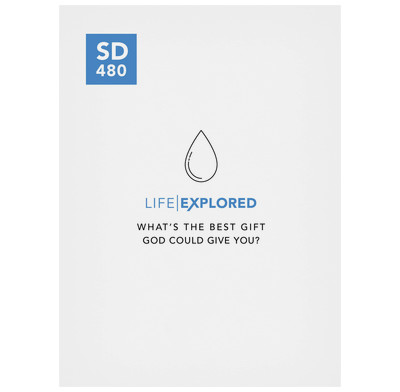 Life Explored SD Episodes
What's the best gift God could give you?
Individual SD episodes of the Life Explored course.
Part of the Life Explored series.
These episodes are in Standard Definition and are suitable for playing on smaller screens, laptops, tablets, ipads and mobile devices. Each episode is between 80-100Mb.
Life Explored is an exciting new way to share the gospel in today's highly visual culture. Developed by Christianity Explored Ministries, the seven interactive sessions are based on stunning videos shot all over the globe.
Life Explored will help people uncover what they're really living for, and shows how, in Christ, God meets our deepest desire for happiness. Each session explores an aspect of God's character. We see that the God of the Bible is good, trustworthy, generous, liberating, fulfilling, life-giving and joyful. And ultimately we see that the greatest pleasure in life is not enjoying the gifts he has given, but enjoying God himself.
This exciting, new outreach course can be run before or after Christianity Explored or Alpha and is perfect for anyone looking for answers to life's big questions.
Contents
1. Overture – Part 1 and Part 2
2. Hotel – Part 1 and Part 2
3. Gold – Part 1 and Part 2
4. Lawn – Part 1 and Part 2
5. Geisha – Part 1 and Part 2
6. Celebrity – Part 1 and Part 2
7. Space – Part 1 and Part 2
Specification
| | |
| --- | --- |
| Format | Digital Download |
| First published | September 2016 |
| Language | English |
| No. of studies | 7 |
| Publisher | The Good Book Company/CE/Dot & Cross |
Also available in
Don Carson
Research Professor of New Testament at Trinity Evangelical Divinity School
At a time in the Western world when basic knowledge of the Bible is increasingly rare, it is a pleasure to recommend Life Explored. Here is an introduction to the good news found in Jesus Christ, sweeping through some of the "big pictures" in the Bible. As far as a short series can, Life Explored outlines what the Bible is about, exposes our idolatry, and makes clear where forgiveness and hope lie. This is one of the best of the rising number of evangelistic tools addressing men and women in the twenty-first century.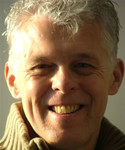 Steve Clifford
General director, Evangelical Alliance UK
These amazing, high quality films provide us with a wonderful new resource to help make Jesus known. They provoke an exploration into the 'one thing' that makes sense of life as we know it.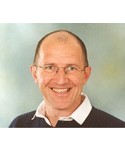 Graham Daniels
General Director of Christians in Sport
An essential approach to evangelism in a biblically illiterate culture is to offer a simple and compelling overview of God's big picture. Life Explored does it with clarity and elegance. Attention is drawn to our nature as worshipping beings, without compromising the seriousness of sin by using a series terrific short films which speak accutely into contemporary culture. Any viewer will leave the experience of Life Explored without any doubt that the best gift God could give us is himself in the person of Jesus Christ. Life Explored is class!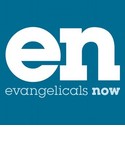 Terrific
John Benton, Evangelicals Now, October 1st 2016
The video talks and Bible passages take us on a simplified journey from Genesis to Revelation. This is very helpful, especially when seeking to share the gospel with people starting from zeero Bible knowledge. … This is a terrific package for the 21st-century world. … I'm already thinking of who I could introduce to Christ through Life Explored.... continue reading
"Good concept and message"
(Review written for 'Life Explored Leader's Kit')
Found the material engaging and flexible. The stories are good but a few had quite sombre background music.
"A bit disappointed"
(Review written for 'Life Explored DVD')
A questionnaire was produced for a group of around 25 people. Generally, they were undecided as to whom the course would benefit the most - as a Christian Basics Course or as a Discipleship Course. Film Clips. Far more people benefited from the 2nd film clip than the 1st. There were real and genuine problems for many in understanding the 1st film clip and to show just the 2nd clip would not work because it refers constantly to the 1st clip.
Bible Study Material. The vast majority of people found great value in the Bible studies, questions and discussions and were also challenged in their Christian commitment and lifestyle.