Labor with Hope
Gospel Meditations on Pregnancy, Childbirth, and Motherhood
Labor With Hope helps you see the Gospel in the experiences of having and raising children
The world is filled with messages for women about pregnancy. Popular books and well-meaning family and friends offer unsolicited advice about what to expect and how to stay healthy—sometimes resulting in joy and excitement but other times leading to discouragement and fear.
The Bible, too, has a lot to say about childbirth—offering real hope that nothing in this world can match. In Labor with Hope, Gloria Furman helps women see topics such as pregnancy, infertility, miscarriage, birth pain, and new life in the framework of the larger biblical narrative, infusing cosmic meaning into their personal experience by exploring how they point to eternal realities. Women will see that only Christ can provide the strength they desperately need in order to labor with hope.
Contents
Introduction
1. In the Image of God He Created Them
2. Be Fruitful and Multiply
3. The Promised Seed of Woman
4. Why Does Childbirth Hurt So Bad?!
5. Pain in Parenting
6. Writhing under God's Judgment
7. God's Birth Pain
8. The Gospel Is the Only Cure to the Abortion Epidemic
9. Tasting Death for Others
10. The Birth Pains of Death
11. Jesus's Death Begets Spiritual Offspring
12. Birth Pain after Childbirth to Raise Spiritual Disciples
13. Putting Pain in Its Place
14. All Creation in the Throes of Labor
15. Conceived in Sin and Saved by Grace
16. You Must Be Born Again
17. Boasting Only in the Cross
18. A Tomb Became a Womb for the New Creation
19. Our Deliverer Delivered through Birth Pains
20. Saved through Childbearing
21. Children Are a Blessing
22. Knit Together
23. Don't Trust Birth, Trust God
24. God Who Causes to Give Birth
25. From Inevitable Sorrow to Guaranteed Joy
Free extras
Specification
| | |
| --- | --- |
| Contributors | Gloria Furman |
| ISBN | 9781433563072 |
| Format | Hardback |
| First published | June 2019 |
| Dimensions | 133mm x 203mm x 15mm |
| Language | English |
| Pages | 160 |
| Publisher | Crossway |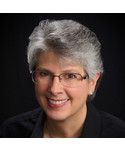 Kathleen Nielson
Author; speaker; Senior Adviser, The Gospel Coalition
Gloria Furman has a disarming way of connecting the most concrete stuff of our lives to the most glorious truth of the gospel. She's doing it again here, as she peers into the realities of pregnancy and childbirth through the windows of Scripture. This book opens the windows wide. We do well to ponder this theme, of which God keeps reminding us in all kinds of painful and marvelous ways.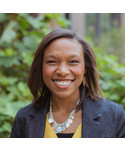 Trillia Newbell
Author, If God Is For Us; Fear and Faith; and United
Gloria Furman has written devotionals that will transform the way we view pregnancy from conception to birth and beyond. Labor with Hope magnifies the glory of Christ and all that he has done, and helps us fix our eyes on the one who gives eternal life.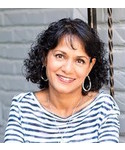 Vaneetha Rendall Risner
Author, The Scars That Have Shaped Me: How God Meets Us in Suffering
When Gloria Furman speaks about motherhood, I always listen. In Labor with Hope, Furman shows us how 'every aspect of childbirth fuels our worship of Jesus,' beautifully unpacking that statement as she takes us on a journey through Scripture, demonstrating how the birth pain metaphor illustrates God's work in us. Each chapter in this meaningful devotional explores a different aspect of this mystery, leading the reader to a fuller understanding of our hope in Christ and the God who labors over us.