If It's Not Too Much Trouble
The challenge of the aged parent
This book is here to help you think through and be ready to look after an elderly relative.
"Professional carer" - it's almost a contradiction in terms.
Let down by the 'system' Ann Benton, aided by a team of helpers, charts the journey of her father-in-law from unsatisfactory hospital care, through spectacularly absent 'care in the community', to being looked after at home.
In eleven easy-to-digest chapters she gives a Christian perspective on caring for your aged parent as well as giving practical tools to help those who find themselves in the same situation. Ann brings out the positive benefits of caring for those unable to look after themselves in her light-hearted, poignant and straightforward manner.
Contents
Prologue. I'm an old man: Get me out of here!
1. The Family Business
2. Just the Job
3. What's in it for me?
4. What is it like to be old?
5. What have I got to give?
6. Nobody said it was easy
7. How to care for your aged parent and stay sane
8. If it's not too much trouble
9. There and not there
10. Difficult decisions and problem people
11. Clothed with compassion
Free extras
Specification
| | |
| --- | --- |
| Author | Ann Benton |
| ISBN | 9781781918289 |
| Format | Paperback |
| Dimensions | 130mm x 198mm x 9mm |
| Language | English |
| Pages | 160 |
| Publisher | Christian Focus |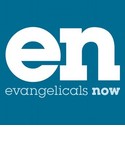 Caring for Parents on the Last Lap of Life
Debbie Hardyman, Evangelicals Now, January 1st 2017
I think any Christian who has elderly parents that they are involved in caring for will find this a very valuable book. It's encouraging, practical, Christ centred and an easy read! You could even lend it to a non-believer struggling with the issues to help give a new perspective and to share your faith.... continue reading