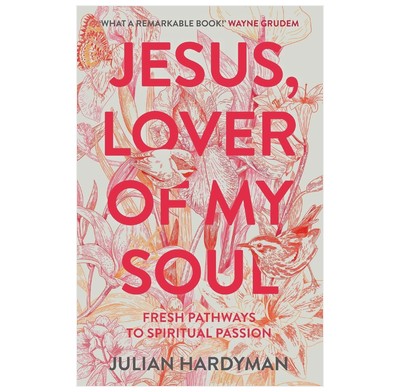 Jesus, Lover of My Soul
Fresh Pathways to Spiritual Passion
Deepen your relationship with Christ by exploring the metaphor of Christ the Lover.
Do you long for a closer, deeper walk with God? Would you like to know more about what the Bible says about spiritual intimacy?
We say we know about God's love in our heads, but has it really percolated through to our hearts?
The Bible employs the metaphor of Christ, the Lover, and believers, his beloved. Yet this rich relationship potential is relatively unexplored in modern popular books, and we are the poorer for it.
Using Song of Songs and other Bible sources, the author explores the dynamics of our relationship. We come to understand more fully what it is for Christ to love us and for us to love him.
This portrayal of the living dynamics of a believer's relationship with Christ cannot fail to transform our devotional life profoundly.
Specification
| | |
| --- | --- |
| Author | Julian Hardyman |
| ISBN | 9781789741735 |
| Format | Paperback |
| First published | November 2020 |
| Dimensions | 140mm x 219mm x 10mm |
| Language | English |
| Pages | 198 |
| Publisher | IVP |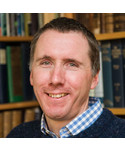 Tim Chester
Faculty member of Crosslands Training and author of You Can Change and Enjoying God
A delightful, heart-warming and inspiring guide to deeper spiritual intimacy with God. It reorients our desires - whether met, half-met or unmet - to their true and ultimate fulfillment. But it's so much more than an call to pursue Christ; it's an invitation to feel his desire for us. The result is a real tonic for the soul.
Ros Clarke
Associate Director of Church Society, and writing a commentary on the Song of Songs
Throughout the centuries, generations of Christians have borne witness to the Song of Songs being the means by which they experience deepest intimacy with Christ, their heavenly bridegroom. This series of devotional reflections will help Christians today to share in that same passionate experience, to revel in Jesus's love, to know the joy of his delight in us, and to long desperately for his return when he will sweep us up into his eternal embrace.
I really liked the book - both the idea and the execution, and I hope it will open up the Song of Songs to lots of people in a deeper way.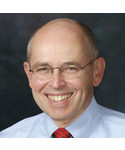 Wayne Grudem
Distinguished Research Professor of Theology and Biblical Studies, Phoenix Seminary
What a remarkable book! Julian Hardyman was once my student, but more recently he has, on several occasions, served as a wise pastor for me personally. I was surprised to find myself convinced by his argument that the Song of Songs can be read not only as a beautiful description of human romantic love, but also as a divinely-inspired guide that can draw believers into a closer personal relationship with Christ. It has certainly done that for me.