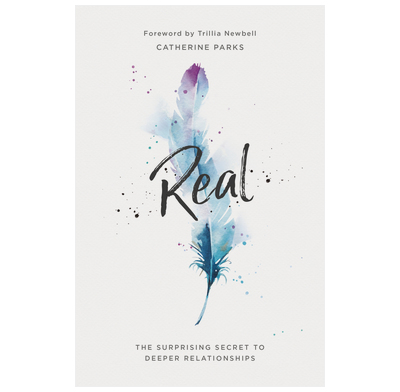 Real
ebook
The Surprising Secret to Deeper Relationships
How being real with others will help us fight sin and grow authentic friendships
Every woman longs for authentic friendships with others—but in a world of carefully-curated social media, most of us are merely keeping up appearances. Both online and offline, we're all prone to only presenting the best side of ourselves.
This book shows us that the secret to growing the relationships we crave is in developing a biblical habit of repentance. By being honest about our sin before God and receiving his forgiveness, we're freed be honest about our sin with others. When we drop the act and allow ourselves to be vulnerable by sharing our struggles, not only are we strengthened in our fight against sin, but we experience authentic fellowship and real friendship.
Catherine Parks empowers women to fight side by side against their sin, and shows how by getting real about our struggles, we can create genuine community in an "I'm fine" culture.
This book is great for reading with your book group, women's group, accountability partner, or one-to-one mentor—discussion questions are included for every chapter.
Contents
Introduction
1. Finsta and Rinsta
2. The Way We Were
3. True to yourself?
4. The joy of repentance
5. Your roots are showing
6. Dealing with sirens
7. True authenticity
Epilogue: a land without repentance
Specification
| | |
| --- | --- |
| Author | Catherine Parks |
| ISBN | 9781784983529 |
| Format | eBook |
| First published | October 2018 |
| Language | English |
| Pages | 128 |
| Publisher | The Good Book Company |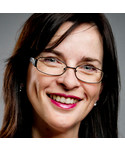 Dr Kirsten Birkett
Author and Dean of Women, Oak Hill College, UK
A deeply perceptive account of how to live real life—in the only way that matters.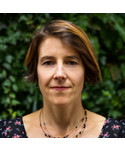 Linda Allcock
London Women's Convention
This book moved me, changed me, showed me my need of the cross and inspired me to share this with others. A rare find, I couldn't put it down, was sad when it finished and will be coming back to it regularly to reveal afresh my sin and my need of a saviour. Catherine is ruthless in stripping back the layers to get to the root of our lack of real repentance, and immensely practical about what true repentance entails. I found myself genuinely confessing the heart of my sin, and therefore seeing real behaviour change. She then brilliantly inspires us to do this in real relationships with others.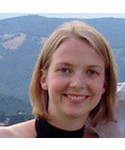 Rachel Wilson
Co-author of The Life You Never Expected
In this superb and timely book Catherine Parks encourages us to pursue friendships that go beyond nod-along pity parties. In our day there is much talk of authenticity and being 'real'. Catherine points us toward true mutual vulnerability, not as an end in itself, but rather as a means of journeying together back to the cross of Christ. This book has transformed the way I view what friendship is, and what it is ultimately for.
"Eye-opening read"
(Review written for 'Real')
This was an area I was struggling in and so when I received the book I was very excited to read it. Catherine gets to the heart of the problem, first dealing with our sin ourselves by being totally honest in repentance before God. This book is great to read on your own or with friends. I've already given copies to some of my friends so we can hold each other accountable
"Great Read"
(Review written for 'Real')
Started reading the book thinking it would be a good read for Ladies' Ministry. I was wrong. It is a great read for everyone; youth, women, and men. Catherine literally walks you through the way we so often address sin in our lives and then shows you in Scripture the Biblical way we should be handling our sin. I have read Chapter 5 three times trying to get it to sink in.