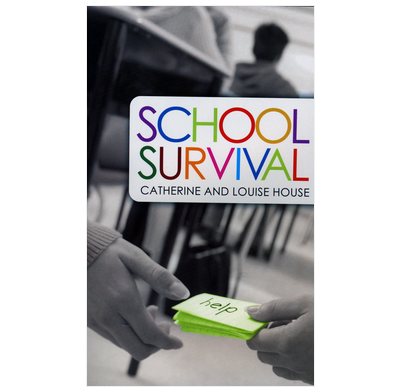 School Survival
A guidebook for coping with life and changing school.
School is a place where we should make lasting friendships but sometimes we can have problems. Life can be difficult and often it's a fight just to survive! The whole friendship and getting on with people thing is a challenge.
Reading this book will help you think about those challenges.
There is loads of advice and input - from people your age too - but God has some advice as well. The words and stories from the Bible are God's guidebook for our lives. This book will point you straight to those parts of the Bible that will help you tackle trick friendship issues, life and school.
God's word has the best of everything in it to help you cope with school, life and beyond.
Contents
Topic 1: Starting a New School
Topic 2: Everyone is Different
Topic 3: Give it a Try!
Topic 4: What is Bullying?
Topic 5: When I Am Alone
Topic 6: Sticks and Stones
Topic 7: Gossip
Topic 8: Talking about God
Topic 9: Helping Friends with Problems
Topic 10: Praying for our Friends
Topic 11: When Things go Wrong
Topic 12: Church Friends
Topic 13: Online Friends
Topic 14: Top Tips for Friendship
Specification
| | |
| --- | --- |
| Age range: | 8 - 12 |
| Contributors | Louise House, Catherine House |
| ISBN | 9781845503536 |
| Format | Paperback |
| First published | January 2008 |
| Dimensions | 135mm x 215mm x 11mm |
| Language | English |
| Pages | 112 |
| Publisher | Christian Focus |