Rescuing Christmas
The Search for Joy that Lasts
A short, witty, engaging and faithful book showing how the surprising meaning of the first Christmas gives us what we are all seeking—a real joy that really lasts.
Do you look forward to getting to Christmas to give you a lift, or just aim to get through Christmas, without any family arguments?
Often, we're so busy getting to or getting through that we don't actually get Christmas—and when we miss its meaning, we miss out on a joy that lasts. This book takes you on a journey to find a joy that continues through the ups and downs of life—and beyond.
Perfect for giving away at Christmas services, or to non-believing friends and family. Bulk discounts available.
A matching flyer is also available for advertising your Christmas services. Go to this page.
Contents
1. Lying Awake and Looking for Batteries
2. The Gift of a Leader
3. The Gift of Friendship
4. The Gift of a Clean Start
5. Finding Joy that Lasts
Specification
| | |
| --- | --- |
| Author | Carl Laferton |
| ISBN | 9781784982683 |
| Format | Paperback |
| First published | 2017 |
| Dimensions | 110mm x 178mm x 4mm |
| Language | English |
| Pages | 64 |
| Publisher | The Good Book Company |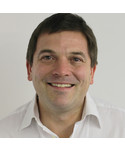 For those of us, who in a corner of our hearts, retain a child-like joy at the prospect of Christmas, this book unpacks that joy's permanent source.  It's all about understanding what the gold, frankincense and myrrh really mean.  Do you?  If not, read on and rejoice.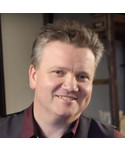 Christmas is a unique opportunity to sing and share the gospel with people, because it is the time of year when people think about their lives. Rescuing Christmas is a wonderful way to do that—a fascinating book by a great writer. Pastors, buy this book to give away to your congregation and to your community.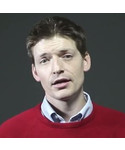 This fresh retelling of the "three kings" will surprise, inform and engage you. Let it draw you to the original Christmas gift.