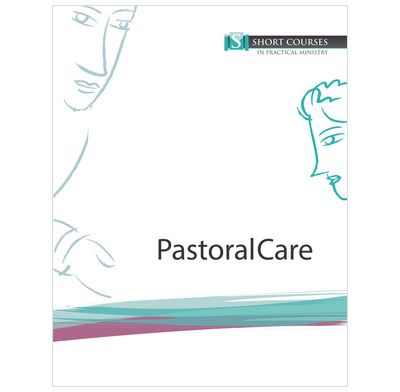 Pastoral Care
Short Courses in Practical Ministry
Ideal for anyone who is involved in supporting others through tough times but maybe especially useful for pastoral team members, small group leaders and youth leaders.
Please note that The Good Book College is now closed and we're unable to offer any student assistance. We are still making the course material available as a download and hope that you'll be able to work through it at your own pace and learn lots!
We live in a hurting world. People struggle to keep persevering under the weight of depression, addictions, anger, guilt and relationship difficulties. This course isn't a counselling course but is rather a great introduction to the principles and practicalities of biblical pastoral care within the local church.
We all know people who are struggling. And many of us feel ill-equipped to help. This course works on the assumption that we all have a role to play in spurring on our brothers and sisters and it's a privilege to point them to Jesus in tough times. It's a challenging course but a transformational one that equips Christians to be encouragers - people who help others change.
Contents
1. Pastoral care and the Christian
2. Pastoral care in the context of the Christian community
3. Pastoral care and secular counselling models
4. The biblical understanding of the problem
5. A biblical understanding of change
6. A biblical process of change - part one
7. A biblical process of change - part two
8. Pastoral issues - depression
9. Pastoral issues - addictive behaviour, self esteem and guilt
10. Pastoral issues - fear of others and anger
Specification
| | |
| --- | --- |
| Author | Tim Chester, Steve Timmis |
| Format | Electronic book text |
| Language | English |
| Publisher | The Good Book Company |