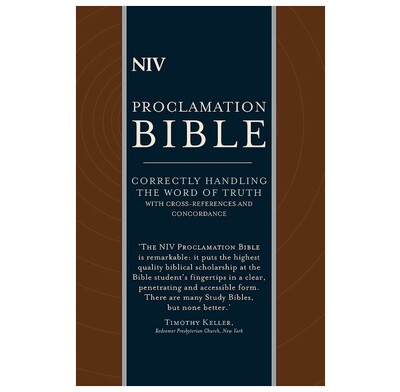 NIV Compact Proclamation Bible: Leather
Compact edition of the NIV Proclamation Bible. Brown leather with gold gilt page edges and presentation page.
This is a more compact edition of the NIV Proclamation Bible, bound in brown leather with gold gilt page edges and presentation page.
With nearly two hundred pages of extra study material alongside the NIV text, it is perfect for pastors & students.
The NIV PROCLAMATION BIBLE offers a valuable resource for those who teach from the Bible regularly and anyone who enjoys studying Scripture at greater depth.
This edition, developed by Lee Gatiss in collaboration with the Proclamation Trust, includes a wealth of additional material from leading theologians, pastors, and Bible teachers to enhance your study of the word. The Bible features ten introductory essays on theology, doctrine and the application and interpretation of Scripture, as well as detailed overviews of each biblical genre from the historical narratives to the apocalyptic literature and introductions to every book.
Sixty-five expert Bible teachers have contributed to the NIV PROCLAMATION BIBLE including Christopher Ash, Graham Beynon, Gerald Bray, Simon Gathercole, David Jackman, Karen Jobes, Dick Lucas, Douglas Moo, Peter O'Brien, Vaughan Roberts, William Taylor, and Chris Wright.
Also includes a concordance and cross-references.
Translated by a team of top international scholars, the New International Version takes into account the latest developments in biblical scholarship and language usage. Setting the highest standards of reliability and readability, the NIV is ideal for personal reading, public teaching, and group study.
Specification
| | |
| --- | --- |
| ISBN | 9781473607637 |
| Format | Paperback |
| First published | June 2015 |
| Dimensions | 150mm x 220mm x 32mm |
| Language | English |
| Pages | 1536 |
| Publisher | Hodder & Stoughton |
Other information
The New International Version is the world's most popular modern English Bible translation. Developed by Biblica, formerly the International Bible Society, the New International Version is the result of years of work by the Committee on Bible Translation, overseeing the efforts of many contributing scholars. The translators are drawn from a wide range of denominations and from various countries and they continually review new research in order to ensure the NIV remains at the forefront of accessibility, relevance and authority.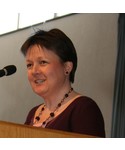 Carrie Sandom
Associate Minister for Women and Pastoral Care, St John's Tunbridge Wells, UK
At last! A really useful study Bible that encourages us to focus on the text and not just the notes below the line! The introductory essays and overviews of each book help the reader to understand, interpret and apply the different Biblical genres with wisdom and confidence. Every Sunday school teacher and Bible study group leader should invest in one.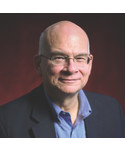 Timothy Keller
Redeemer Presbyterian Church, New York
The NIV Proclamation Bible is remarkable: it puts the highest quality scholarship at the Bible student's fingertips in a clear, penetrating and accessible form. There are many Study Bibles, but none better.