The Trellis and the Vine
The ministry mind-shift that changes everything
Are you concentrating on the trellis and ignoring the vine? Essential reading for all those involved in church ministry
All Christian ministry is a mixture of trellis and vine.
There is vine work: the prayerful preaching and teaching of the word of God to see people converted and grow to maturity as disciples of Christ. Vine work is the Great Commission.
And there is trellis work: creating and maintaining the physical and organisational structures and programs that support vine work and its growth.
What's the state of the trellis and the vine in your part of the world? Has trellis work taken over, as it has a habit of doing? Is the vine work being done by very few (perhaps only the pastor and only on Sundays)? And is the vine starting to wilt as a result?
The image of the trellis and the vine raises all the fundamental questions of Christian ministry:
- What is the vine for?
- How does the vine grow?
- How does the vine relate to my church?
- What is vine work and what is trellis work, and how can we tell the difference?
- What part do different people play in growing the vine?
- How can we get more people involved in vine work?
In The Trellis and the Vine, Colin Marshall and Tony Payne answer these urgent questions afresh. They dig back into the Bible's view of Christian ministry, and argue that a major mind-shift is required if we are to fulfill the Great Commission of Christ, and see the vine flourish again.
Contents
Acknowledgements
1. The trellis and the vine
2. Ministry mind-shifts
3. What in the world is God doing?
4. Is every Christian a vine-worker?
5. Guilt or grace?
6. The heart of training
7. Training and gospel growth
8. Why Sunday sermons are necessary but not sufficient
9. Multiplying gospel growth through training co-workers
10. People worth watching
11. Ministry apprenticeship
12. Making a start
Appendix 1: Frequently asked questions
Appendix 2: Resources for training from MTS and Matthias Media
Appendix 3: Colin Marshall talks to Phillip Jensen about MTS training
Free extras
Specification
| | |
| --- | --- |
| Author | Colin Marshall, Tony Payne |
| ISBN | 9781921441585 |
| Format | Paperback |
| First published | November 2009 |
| Dimensions | 147mm x 233mm x 16mm |
| Print size | 10pt |
| Language | English |
| Pages | 196 |
| Publisher | Matthias Media |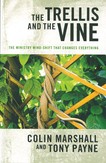 Mark Dever
Senior Pastor, Capitol Hill Baptist Church, Washington DC, USA
What Col and Tony have described here is exactly what I've been trying to do in my own life and in our congregation for years. According to this book, Christians are to be disciple-making disciples and pastors are to be trainers. Superb! This book sets out a crucial shift that is needed in the mindset of many pastors. The authors have carefully listened to the Bible. And they've worked on this book. The result is a book that is well-written and well-illustrated, but even more, a book that is full of biblical wisdom and practical advice. This is the best book I've read on the nature of church ministry.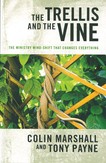 Grant Retief
Rector, Christ Church, Umhlanga, South Africa
I am thrilled that this book has been written! What God has done in Sydney over the last few decades is nothing less than supernatural?-and we in South Africa have long been the beneficiaries. The model of ministry presented in this book has left an indelible mark on my own ministry and been of inestimable value to the denomination I belong to. The mindsets put forth in this book have not only impacted many of our churches, but have changed our regional thinking, planning and strategy. We are indebted to Col and Tony for putting into words a culture of ministry that is biblically pragmatic, deeply theological and, above all, passionately concerned for the lost.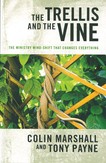 Matt Chandler
Lead Pastor, The Village Church, Dallas, Texas, USA
This is a simple, beautiful book that I plan to have every pastor and elder at The Village Church read. It quietly and calmly beckons us back to biblical, hands-on shepherding and is a book desperately needed among large churches in the West.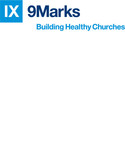 The Trellis and the Vine
John Power, 9Marks, July 12th 2013
Everyone loves simple tasks. Daily life is often frustratingly complicated, so we welcome simplicity.
Many Christians tend think that Christian ministry is one of those complicated things in life. Yet, as Colin Marshall and Tony Payne assert, "Christian ministry is really not very complicated.... continue reading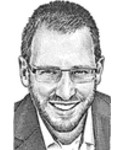 The Trellis and the Vine
Tim Challies, Challies.com, January 5th 2010
The Trellis and the Vine, a book I am sure I will read again very soon, helped me to see, more clearly than ever I think, how much of what passes for ministry within a church is really "mere" trellis work. Of course such work is important but it can so easily taken on undue prominence and become the heart of the church's work. Meanwhile, the vine, the people, suffer neglect. In the past I have been involved in "trellis" churches and can attest to the grave danger they pose. This book has given me so much to think about, so much to reflect upon.... continue reading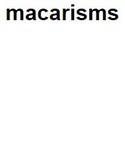 The Trellis and the Vine
Dave McDonald, Macarisms, February 22nd 2013
Col and Tony ground their claim to the priority of the vine over the trellis in the Scriptures. They examine what God's plan is for his world, what he has been doing, and what he is doing now after the finished work of Christ. God is saving souls through the Spirit-backed proclamation of the gospel and this has big implications.... continue reading
"life-changing book"
This book has transformed not just the way we see ministry, but the way we live our lives as well. Discipleship is a way of life. It gets us back to what matters in ministry and strips our church programs of the 'frilly stuff' that looks great, but does't really fit with our goals. We have recommended this book over and over again.
"Ministry mind-shift"
This is such a helpful book in clearing away some of clutter and natural patterns of ministry to work out what's really important and make the most of opportunities. The church council at our very mixed East End church are reading it together and finding it extremely clear and useful.
"A bit dissapointing"
May be a new concept to the writer, "ministry mind-shift that changes everything" but covered better in much of the cell church material - going back a very long-time ago, try Disciple by Carlos Ortiz
"Excellent book, which focuses us on essentials"
It is so easy to spend time on churchianity- doing the administrative things which keep the show on the road, the building maintained, and courses run. But the problem is that these don't themselves get the gospel over. And they tend to tie up potentially useful gospel workers - lay and ordained. But they are attractive to us and are safe. No-one ever got into hot water for implementing the quinquennial survey or getting a faculty; but lots of us have encountered controversy by discipling people and evangelising.

Colin Marshall and Tony Payne have recognised this and in this clearly written and easy to read book they urge us to tend the vine - the people. They recognise the importance of structures - the trellis - but their point is that the trellis is only there to support the vine, and that most trellises, over time, are not needed once the vine is thriving.

A vital book which explains the importance of one-to-one work, and enabling as many as possible to carry out that ministry. In our diocese, where almost half of the ordained clergy are due to retire in less than ten years, this book could play a great part in addressing that issue. I have already given four copies to church leaders I know.
"Will make you think about the way you think about doing church"
I really enjoyed the book. It will one of those books that although I might not read again, it's principles will be forever stuck in my head. Now all I have to do is ensure I keep putting them into practice and not get carried away with the trellis!
"A great resource for pastors and church leaders"
I read the recommendation of this book by Mark Dever and that got me interested.
I have been in pastoral ministry since 1986 and my strengths tend to lie in the 'people' side of ministry and not administration. But over the years the trellis work becomes easier and is actually less demanding than developing people and setting them free for ministry. It is also much safer to focus on programs where we can control the content and activity, than to equip people to actually do the work of ministry. Recently I started serving with an International church and I realise the huge importance on investing my energies in work that produces Gospel growth above anything else.
"It's time to become a green-fingered Christian"
The basic premise of the book is that church leaders spend too much time working on procedural and structural aspects of church life (the trellis)and not enough time helping Christians to grow as disciples so they in turn can make other disciples (the vine). It is painfully true, isn't it? But this isn't just a timely kick in the guts. It is also a helping hand back up again. There are lots of practical suggestions for reconfiguring church life, and particularly the leader's time, so that real gospel growth takes place. I'm reading it for the second time and encouraging the elders at our church to pack it with their Speedos and sunhats so that after the summer we can move forward together with this.
"Timely reminder of our core business; action points would help."
My criticism is that this book is so useful that it drained my wallet and even then the several copies that I felt it necessary to purchase are all out on loan. So I am having to review from memory! That said, the task is rendered easier by the fact that the title itself is almost enough to draw our attention to a theme that is so pertinent that its very utterance makes it blindingly obvious. The authors' subsequent treatment of the Biblical imperative to emphasize the vine and recognise that it is God who cultivates helps to order our priorities and challenges us to get in step with what the Holy Spirit is already doing and stop getting in the way with our own plans - often well-meaning yet misguided.
"Ministry training for France"
With half the evangelical leaders in France retiring in 5-10 years, we needed a book like this to transform our ministry methods. This book is thoroughly biblical with hands-on applications for the busy leader who wants to start change now. We hope to have this book in French very soon. I gave 10 copies to young leaders last weekend. Thanks Col and Tony
"This book is not just for church leaders "
While much of this book is clearly addressed to church leaders, I found plenty to challenge, stimulate and encourage me as an ordinary member of the church. It argues from Scripture that ALL Christians are disciples who are commanded to be involved in making other disciples of the Lord Jesus Christ, and the authors give plenty of practical suggestions as to how this can be done, with a list of helpful resources in the back. If you are inclined to think of yourself as being simply a member of the 'support team' helping the pastor to do the work of teaching and evangelism, this book will challenge you to think again! I found the biblical explanation of what 'training' is all about most helpful. As a mother and grandmother I could relate to the description of it as being akin to parenthood, and this further stimulated me to think of other approaches to making disciples. What I really appreciated was that this book helped me to see that I will always have an important role to play, whether I have a specific job title in the church or not. It also helped me to re-focus on what is really important.