Marriage Matters Manual
Study Guide with Leader's Notes
Winston T. Smith, drawing on his extensive experience as a marriage counselor, offers a simple yet powerful prescription for changing your marriage.
He snapped at her during breakfast. She brought up a past mistake. He walked out angry. She left without saying good-bye. An ordinary day in an ordinary marriage. But what if things could be different? What if you could transform these ordinary moments of annoyance, conflict, pain, or cold indifference into something new?
Winston T. Smith, drawing on his extensive experience as a marriage counselor, offers a simple yet powerful prescription for changing your marriage. He shows how examining the everyday disappointments and irritations in your marriage will help you understand yourself, your spouse, and your need for God's love. Change begins with seeing day-to-day interactions from a different perspective, taking simple steps to love one another more effectively, and then learning how to take those steps over and over again. Interactions that used to devolve into pointless annoyances and fights can become an opportunity for God's activity and love to become increasingly evident and powerful. The principles in this book will take your marriage to extraordinary places and lead you into a deeper relationship with an extraordinary God. Don't settle for an ordinary marriage, learn to live out God's extraordinary love in your most intimate relationship.
Using discussion questions, small group exercises, vignettes, Bible study, and relationship-building activities, this interactive ten-week study gives couples the invaluable experience of applying and living the principles from the book Marriage Matters. The leader's notes in the back provide extra content and direction for pastors, counselors, and mentors as they work with couples in small groups and in individual counseling sessions.
Extras
Specification
| | |
| --- | --- |
| Author | Winston T Smith |
| ISBN | 9781942572732 |
| Format | Paperback |
| First published | 2016 |
| Dimensions | 153mm x 229mm x 10mm |
| Language | English |
| Pages | 208 |
| Publisher | New Growth Press |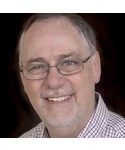 Winston Smith shows us how the transcendent purposes of God are at work in the midst of the seemingly mundane moments of our marriage. There is perhaps no greater garden in which the fruit of the Spirit grows in our lives than the garden of our marriage. Winston helps us see how God is at work in every aspect of our marriage to bring our need for his grace in our lives to the surface and, in the process, to conform us to the image of his Son.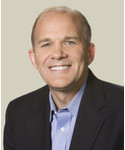 Marriage Matters is a biblical look at the spiritually formative aspects of marriage—true to Scripture, insightful, and convicting in all the right ways. Winston Smith has written a fine volume on the way God uses marriage to shape our souls.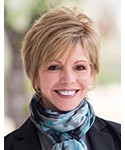 Marriage Matters is a helpful resource for couples to understand God's purposes for marriage as well as to think through their own expectations and reactions when things go wrong. I especially liked Section 2 where the practical application of biblical truths was fleshed out in specific ways. The chapter 'Person or Object, Honor or Manipulation,' should be mandatory reading for every married person.