The God Contest
The True Story of Elijah, Jesus, and the Greatest Victory
See how the God of the Bible proved himself to be the one true God.
Part of the Tales that Tell the Truth series.
Kids today are faced with a huge range of different views on who God is (or isn't). How can they be sure who's got it right?
This beautifully illustrated hardback storybook for children aged 3-6 is written by the team behind The Garden, the Curtain and the Cross. It retells two extraordinary events in history when the God of the Bible proved himself to be the one true God.
First it takes children back to Elijah's time and the gripping "God contest" between the God of the Bible, Yahweh, and the false god Baal. Then it fast-forwards to a different mountain and another "God contest" at an empty tomb.
Once the evidence is examined, it invites kids, in a world of so many options, to decide with confidence to join Team Jesus.
Free extras
Specification
| | |
| --- | --- |
| Age range: | 3 - 6 |
| Author | Carl Laferton, Catalina Echeverri |
| ISBN | 9781784984786 |
| Format | Hardback |
| First published | January 2021 |
| Dimensions | 220mm x 260mm x 10mm |
| Language | English |
| Pages | 32 |
| Publisher | The Good Book Company |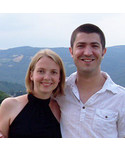 Andrew and Rachel Wilson
Authors, The Life We Never Expected
A bright and lively version of one of the most dramatic stories in the Bible,
with super illustrations and a great punchline. What's not to like?!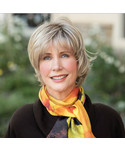 Joni Eareckson Tada
Joni and Friends Disability Center
When it comes to telling kids how wonderful, powerful and real God is, my
friend Carl takes the prize—and he does it with words that sing and shine the truth. Even the whimsical illustrations grip the imagination! The God Contest will indelibly impress the timeless story of Elijah on Mt. Carmel upon the heart of every young reader. I love this book, and I give it a double thumbs-up!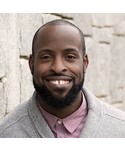 John Onwuchekwa
Lead Pastor, Cornerstone Church Atlanta; Author, Prayer
Good children's books are easy for everyone to understand. The best children's books leave everyone (the reader and the one being read to) in awe. That's what The God Contest does. It's not just the truth that shines through; it's the beauty. This is how we cultivate the seeds of faith in the soil of our children's hearts.
'The God Contest' brings the Bible to life
Kayla Alonso, January 17th 2021
First of all, I love the take-away in this story. In my limited experience, when I have seen 1 Kings 18 taught to children, it often put an emphasis on prayer and Elijah's trust in God. Which I think can be a good take-away, but it's even more important to ask ourselves what this story says about God. And 'The God Contest' does a beautiful job of keeping the focus on God and what he is doing in this story.... continue reading
I LOVE THIS BOOK!
Caroline Saunders, January 4th 2021
I am the biggest fan of this whole series, and The God Contest may be one of the best... It's a simple but brilliant retelling of Elijah and Jesus stories, and you will be floored by the powerful connections between the two narratives.... continue reading