Jesus Storybook Bible
Every story whispers his name...
In The Jesus Storybook Bible, every story whispers his name. It tells the story beneath all the stories in the Bible.
Youtube videos narrated by David Suchet
The Moonbeam Award Gold Medal Winner in the religion category, The Jesus Storybook Bible tells the Story beneath all the stories in the Bible.
At the centre of the Story is a baby, the child upon whom everything will depend. Every story whispers his name. From Noah to Moses to the great King David - every story points to him. He is like the missing piece in a puzzle - the piece that makes all the other pieces fit together.
From the Old Testament through the New Testament, as the Story unfolds, children will pick up the clues and piece together the puzzle. A Bible like no other, The Jesus Storybook Bible invites children to join in the greatest of all adventures, to discover for themselves that Jesus is at the centre of God's great story of salvation and at the centre of their Story too.
Contents
Old Testament
The Story and the Song
The beginning: a perfect home
The terrible lie
A new beginning
A giant staircase to heaven
Son of laughter
The present
The girl no one wanted
The forgiving prince
God to the rescue!
God makes a way
Ten ways to be perfect
The warrior leader
The teeny, weenie . . . true king
The young hero and the horrible giant
The Good Shepherd
A little servant girl and the proud general
Operation "No More Tears!"
Daniel and the scary sleepover
God's messenger
Get ready!
New Testament
He's here!
The Light of the whole world
The King of all kings
Heaven breaks through
Let's go!
A little girl and a poor frail lady
How to pray
The Singer
The Captain of the storm
Filled full!
Treasure hunt!
The Friend of little children
The man who didn't have any friends (none)
Running away
Washed with tears
The Servant King
A dark night in the garden
The sun stops shining
God's wonderful surprise
Going home
God sends help
A new way to see
A dream of heaven
Specification
| | |
| --- | --- |
| Age range: | 5 - 11 |
| Author | Sally Lloyd-Jones, Jago |
| ISBN | 9780310729945 |
| Format | Hardback |
| First published | 2012 |
| Dimensions | 165mm x 197mm x 27mm |
| Language | English |
| Pages | 354 |
| Publisher | Zondervan |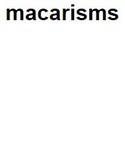 Jesus Storybook Bible
Dave McDonald, Macarisms, October 25th 2012
I highly recommend this storybook Bible. Adults will benefit from reading it through in one sitting. So will teenagers. But its intended audience is young children from 3 or 4 up to the end of primary school. I'd encourage parents and children's ministry leaders to get a copy. Read it through first and then take it a chapter at a time.... continue reading
"Excellent book!"
This is a beautifully written and illustrated Story Bible for children. It picks various narratives from the Bible and Sally rewrites them in a way that children can understand and always thread Jesus into each one...showing how the Bible fits together as a whole. I have given several away to friends and family as they make excellent Dedication or Christening presents.
"Brilliant Children's Bible"
This is a book that we give to every parent we know, often as a first birthday present. The pictures are beautiful and the stories are clear as well as heartwarming. Jesus is woven into each story and it is a fantastic book to give to Christian and non-Christian parents.
"Great Book"
This is such a great book. Too good for children! It is so simply and beautifully written. Buy two and give one away.
"Fantastic stories from the bible"
I love this book- were only just starting reading it with our daughter but already I can see how wonderfully it is written and the illustrations are great. The stories are told in a very understandable way for children to grasp the concepts of the bible like sin and God, heaven etc. Definitely recommend this to young families, great to read little bits each night with your children as they gradually learn our Gods great master plan for our lives!
"We love this Bible "
We love this Bible. It's one of the main ones we rotate through for my son's Bible stories at bedtime. I particularly like the language which gives a real beauty to the stories and captures children's imaginations; the story of Jairus' daughter brings a tear to my eye and is worth the purchase price alone. We also use it for reading out at our church toddler group (although bear in mind that the stories are sometimes too long for that group's attention span). I recommend it though - I would say it's more easily understandable for younger children than the 'Big Picture Bible' which has shorter chunks and brighter pictures but less concrete language.
"Great for bringing the Bible to light"
I bought this as my boys (4 & 6) had outgrown The Beginner's Bible. We read this before bed and it is excellent, they love the descriptive nature of the stories as it is just right for their understanding. The lovely pictures are a great help at illustrating the message.
"Great Bible"
I bought this Bible for my 4 years old daughter. And she really loves it. It is Jesus centered and the story line is kept all trough the Bible. So it reeds more like one great story rather then small individual not connected stories.
"Good gift"
We give this story-Bible to children leaving our church toddler group for school. It gives a brilliant overview of God's salvation plan through His "forever King" Jesus and hence is also a great introduction to the Bible for non-church parents.
"Lovely Children's Bible"
Beautiful illustrations and a lovely gift for younger children.
"A great bible!"
We bought this bible for our 4 year old as she had outgrown her toddler bible. It is well written, grabs our little ones attention through the poetic writing & the illustrations are beautiful.
We as a congregation with a weekly toddler group, have since gone on and purchased 30 of these bibles and given them to our toddlers , aged 3, on leaving the group to move up to preschool nursery. Many of these bibles have gone to non Christians homes and nearly all have thanked us and commentated that their child insists they read it each night.
The bible is great value for money and we as a toddler group will certainly continue to purchase & give out to our wee ones so to point them to Jesus.
As it says on the front, "Every page whispers His name".