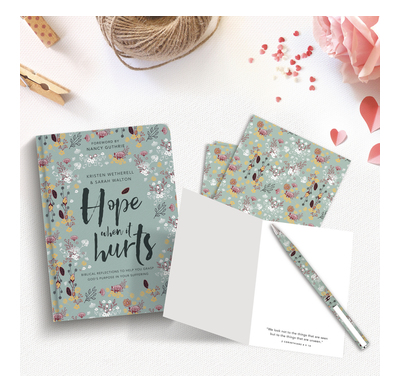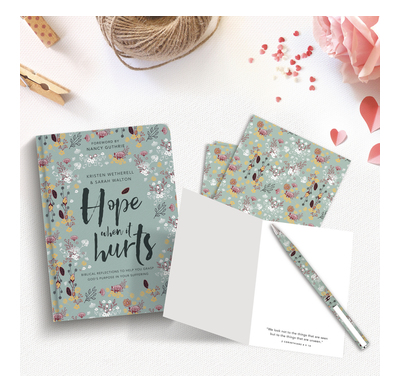 Hope When It Hurts Pack
A pack containing biblical meditations inviting women to see how God is caring for them, growing them, and even using them, in times of suffering.
Hurt is real. But so is hope.
Kristen and Sarah have walked through, and are walking in, difficult times. So these thirty biblical reflections are full of realism about the hurts of life—yet overwhelmingly full of hope about the God who gives life.
This cloth-bound book will gently encourage and greatly help any woman who is struggling with suffering—whether physical, emotional or psychological, and whether for a season or for longer. For anyone who is hurting, this book will give hope, not just for life beyond the suffering, but for life in the suffering. Each chapter contains a biblical reflection, with questions and prayers, and a space for journaling.
This pack includes: A Hope When it Hurts book, A Hope When it Hurts slimline, black ink pen and a pack of 6 'thinking-of-you' cards .
It would make a great gift whether it be for a member of your church, a friend or a family member.
Contents
Intro
1. The Gospel Makes a Difference
2. Christ's Power in our Weakness
3. Affliction and Hardship
4. Anxiety and Worry
5. Pain is Real
6. Peace amidst Confusion
7. The Detours of Life
8. When God seems Silent
9. The not-surprise of Persecution
10. The Opportunity of Suffering
11. Coming to the End of Yourself
12. An Alternative to Numbness
13. He Suffered too
14. What is in the Heart
15. Comfort
16. Joy
17. Freedom
18. Patience
19. Contentment
20. This is not All There is
21. Momentary
22. Your Earthly Home
23. Your Heavenly Body
24. You are Not Alone and you are Not Unloved
25. God is Faithful
26. On Feeling Angry and Bitter
27. Pour out your Heart
28. Walk by Faith
29. God is at Work
30. You will See His Face
Specification
| | |
| --- | --- |
| Author | Kristen Wetherell, Sarah Walton |
| Format | Mixed media product |
| Dimensions | 126mm x 224mm x 29mm |
| Language | US English |
| Publisher | The Good Book Company |
Kristen and Sarah have let us in to listen to their meditations in the midst of pain and limitation. They've opened up their hearts, their stories, and their Word-filled words. From our various contexts, we will all learn as we listen. I'm grateful for this book's faithful call to lift up our eyes to a God of mercy who loves and saves.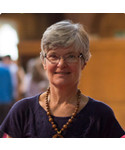 It's great to have a book written by people who know protracted suffering and are still in the thick of it, which shows us how to apply the gospel to our suffering so that we can persevere and also grow through it. Honest but not self-focused, the authors faithfully explain and direct us to Scripture throughout, give us words to pray based on Scripture, and encourage further reflection on biblical truth. This will be an invaluable resource to those in the midst of suffering and to those who seek to support and encourage them. I thoroughly recommend it.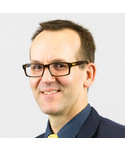 If you are in the midst of suffering, or someday will be (and that means us all) you will do well to read this book. I found myself moved, reflected, and re-engaged with the truth of the gospel in the context of my own suffering—and then elevated out of it to focus on what is truly important: Christ, the gospel, eternity, and pleasing him. The whole book is full of empathy, a "coming-alongside" tone, and insight for your soul.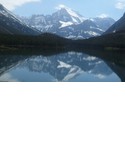 "So many words to encourage my aching heart"
Ruth Clemence, Mum in Zone One, March 28th 2017
As I turned the pages of the book I thought 'Yes! They really get suffering…' They 'get' suffering because both the authors 'are' suffering. Present tense. They are writing it in the storm.... continue reading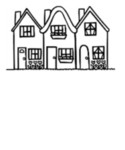 A gem of a book
Clarina's Contemplations, Clarina's Contemplations, April 3rd 2017
It is easy to read, conversational and yet deeply theological, and the genuiness of their faith, scarred and battle-weary though it is, drips through every sentence with raw honesty.... continue reading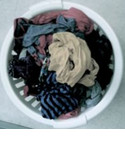 A really precious resource
Catherine Brookes, Mum in Zone One, April 10th 2017
In this broken world, we should expect to suffer. That's why I want to recommend this book to you, Hope When it Hurts. It's a series of short chapters meditating on 2 Corinthians Chapters 4 and 5. You could read one a day, or read big chunks at a time. Either way, I think it's a really precious resource.... continue reading


"Fantastic!"
(Review written for 'Hope When It Hurts')
I got this book as something that I could use as a devotional and it was worth every penny. Regardless of where you're at there is so much to learn from this book. The journal section at the end of each chapter, along with the reflect section help to sum up what you have learned. I couldn't recommend this book enough!

"Keep on re-reading and meditating on its treasures"
(Review written for 'Hope When It Hurts')
A beautifully presented hardback book, though the flowery exterior might put men off from reading it! That would be a shame as all could benefit from the biblical truths shared and applied in these pages. It's not a book to hurry through but to read a chapter at a time, praying for the Spirit to apply the truths of God's Word to yourself and taking time to meditate on them. There is space for writing your own reflections, which is great. If you are feeling particularly low and negative about everything when you're reading,as I sometimes was, I'd recommend revisiting it when you are more able to benefit from its wisdom. A lovely book to give to others, though a less flowery cover might be better for the men!

"Excellent!"
(Review written for 'Hope When It Hurts')
Both authors really know what it is to suffer, and also know their Bibles well. That makes this book an invaluable resource for those who are going through suffering. The trials are deep and real, but so is the consolation and encouragement obtained from the Bible. Utterly realistic but also faithful to God's word. Strongly recommended!

"Thank you so much for your honesty"
(Review written for 'Hope When It Hurts')
I'm so happy you shared this plan finally someone was honest to say they deal with heart ache over and over I was really starting to doubt God and myself thank you so much

"Beautiful!"
(Review written for 'Hope When It Hurts')
This is an amazing book! I am suffering the loss of my beloved mother. This resource has become invaluable to me. I found the authors' application of Biblical truths in their personal struggles a balm for my own soul. It helped me to focus my eyes on the only one who can heal my sorrows- Jesus! I thank my sisters in Christ, Kristen and Sarah, for sharing their pain so openly and honestly. You are helping countess others to carry their burdens with Resurrection hope! God bless you!!

"Awesome"
(Review written for 'Hope When It Hurts')
It gives hope to the hopeless

"Absolutely AMAZING "
(Review written for 'Hope When It Hurts')
I have chronic migraines and spend most of my time in bed because of them. I really and truly felt that I was useless and God could never use me for anything. After reading this, knowing it came from someone else with chronic pain help me get through each and every day. Each day got better and better! I would recommend this to anyone, especially someone going through a hard time.

"Fantastic Book "
(Review written for 'Hope When It Hurts')
I don't usually write book reviews but when I was offered the chance to read this book I jumped at it as the title intrigued me. This book has helped me to realised the effect that hurts have had on my relationship with God. Even though it has been nearly 10 years since I went through a period of hurt and pain I am still carrying around the effects. This book has helped me to see the barriers I have placed around myself to protect myself from being hurt and disappointed again and as a result the barriers that I have put up between myself and God. The book has helped me to understand that God does love me and he is looking out for me and caring for me. When we go through periods of hurt it is not because God does not love us but because He loves us.
I would recommend this book to anyone who is going through a tough time as it really helps to strengthen and uplift you. The book unpicks key bible passages around hurts and has small bite sized chapters you can work through each day or in one go depending on your reading style.

I was given a free book in order to review this product but this has in no way influenced my review of the product. All opinions are honest and are my own.

"Invaluable"
(Review written for 'Hope When It Hurts')
I recently took this on holiday and reading a chapter a day was one of the highlights of the holiday for me! It is written in such an honest and heartfelt way from two who are experiencing long-term emotional and physical pain. It is written from a totally Biblical point of view, and includes in a very practical way how to cope with on-going trials. It is a book I will treasure and re-read many times, and I have already given 5 copies away to friends who are going through hard times. I would certainly recommend it to anyone who is facing trials of whatever kind, or who know someone who is and who needs loving Christian support.

"An inspiring refreshing perspective "
(Review written for 'Hope When It Hurts')
I first read "Hope When It Hurts" on YouVersion as a short daily devotional. That read provided such refreshing perspective on why we go through pain and trouble that I ordered the entire book to read. Society says that if we are authentically ourselves, strive to be the best we can be, dream big, and work hard, we will enjoy a successful, satisfying life. We avoid pain and trouble as much as possible and when the storm does strike, we want an explanation and a quick fix so we can get back to building our normal lives. But Kristen and Sara use Scripture and their own experiences to show society that God does not promise that. There is a purpose for pain and discomfort. God's great love is revealed when we depend on Him when we feel crushed and weak. He is pruning our character, attitudes, and mindsets, working on the inside for our good. I found this perspective so accurate and refreshing. Thank you for writing this book!! We don't talk enough about pain and trouble; we have to keep it all together and hide what is not working. So thanks for saying what needs to be spoken of openly.