Welcome to BibleWorld
Explore All 66 Books of the Bible
This seek-and-find activity book will help kids get to know the Bible in a fun and engaging way.
You've heard of Disney World; now welcome to Bible World!
This seek-and-find book visualises various Bible genres as a series of "lands" in a theme park with detailed, fun and colourful Where's Wally-style illustrations.
As children explore these Bible "lands", they'll discover for themselves the way Scripture has been collected and organised—from Genesis to Revelation. They will also see the main theme that runs throughout the Bible—God's promise of a rescuing King and its fulfilment in Jesus Christ.
Explanations of the different Bible genres are included, as well as specific Bible heroes and events for children to spot. It's a fun and engaging way for kids to learn more about the Bible.
Written by Mike Nappa, award-winning children's author, and best-selling creator of many books for families. His highlight reel includes several VeggieTales comics, the Bibleman Bible Storybook and the Gold Medallion-nominated Family Nights Tool Chest series. Illustrated by Emilano Migliardo.
Free extras
Specification
| | |
| --- | --- |
| Age range: | 4 - 8 |
| Author | Mike Nappa, Emiliano Migliardo |
| ISBN | 9781784986421 |
| Format | Hardback |
| First published | March 2022 |
| Dimensions | 220mm x 290mm x 11mm |
| Language | English |
| Pages | 32 |
| Publisher | The Good Book Company |
Other information
Old Testament lands include The Land of Law; Kings and Heroes; Poet's Paradise; and Prophets' Wilderness. New Testament lands include Gospel Country; Church Frontier; Paul's Place; Mail Island; and The End.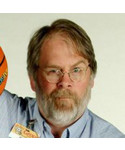 Mikal Keefer
Author of best-selling Notes From Jesus
"Welcome to BibleWorld" is a fun, visually-rich romp through the Bible that keeps kids glued to each and every page. Delightful!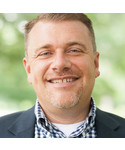 Timothy Paul Jones
Vice President for Doctoral Studies, The Southern Baptist Theological Seminary
Who knew that a trip to the amusement park could remind your children about the storyline of Scripture? That's what's likely to happen to your family in the near future, thanks to this book from Mike Nappa. Roller-coasters and thrill rides become signposts that point your children's attention to different parts of the Bible. Moses commanded the Israelites in Deuteronomy 6 to "talk about God's words when you are at home and on the road." Now, as it turns out, you can talk about them at the amusement park too.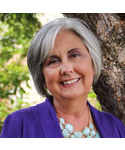 Diane Stortz
Author, I AM: 40 Reasons to Trust God
Only Mike Nappa could envision the Bible as a theme park—and kids and families will be glad he did!