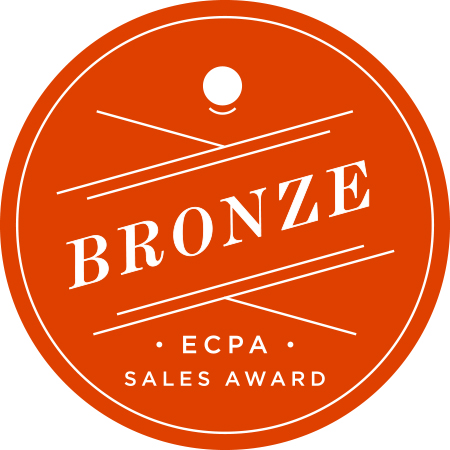 The Garden, the Curtain and the Cross Storybook
The true story of why Jesus died and rose again
Bible storybook that teaches young children the gospel helping them understand why Jesus died and rose again.
Part of the Tales that Tell the Truth series.
This beautiful hardback Bible storybook for 3-6 year olds takes children on a journey from the Garden of Eden to God's perfect new creation. It is a gospel presentation that focuses on the significance of the temple curtain. God said "because of your sin you can't come in", but the moment the curtain tore in two, everything changed.
Children will learn why Jesus died and rose again and why that's the best news ever.
Stunningly illustrated by Catalina Echeverri, author and illustrator of several bestselling children's books, including Monty's Christmas, and all the books in the 'Tales that Tell the Truth' series from The Good Book Company.
Written by Carl Laferton, author of Christmas Uncut and Original Jesus and Editorial Director of The Good Book Company.
Linked with other products in The Garden, the Curtain and the Cross range:
• Board book for 1-3s
• Colouring and Activity Book for 5-8s
• Full size images to use in presentations if reading to a large audience or to show on a screen
• An Easter Calendar including a 32-page book of devotions for families with children 5-8
• A six-session Sunday School resource with age-differentiated lesson plans for 2-4s, 5-8s, and 9-12s
There are also some free downloadable materials in the 'extras' section below
Free extras
Specification
| | |
| --- | --- |
| Age range: | 3 - 6 |
| Author | Carl Laferton, Catalina Echeverri |
| ISBN | 9781784980122 |
| Format | Hardback |
| First published | February 2016 |
| Dimensions | 220mm x 260mm x 10mm |
| Language | English |
| Pages | 32 |
| Publisher | The Good Book Company |
Also available in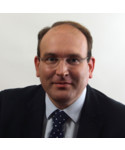 Michael Reeves
President and Professor of Theology at Union School of Theology, Oxford; author of Rejoicing in Christ
This is quite superb. Beautifully written and illustrated, this tells the story of the gospel so captivatingly that little ones will want to read it again and again. I'm sure it will win many young lives to Christ.
Kathleen Nielson
Director of Women's Initiatives at The Gospel Coalition
My grandchildren loved this book—and so did I. Both the pictures and the words have made the Bible's story of redemption clear and beautiful. This is a book that invites us in.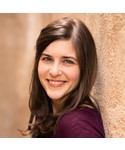 Gloria Furman
Cross-cultural worker, author of The Pastor's Wife and Missional Motherhood
I am so excited about this book! It is colorful, engaging, and creative, and that's just the icing on the cake! Our children receive invitations to participate in many different stories—stories of who they are, their purpose, and what God is like. The Garden, the Curtain and the Cross is a brilliant re-telling of the one story that rules all other stories. I cannot commend this book highly enough. Read it to your children, give it to your neighbours, and talk about what it means to live in light of the fact that the curtain has been torn.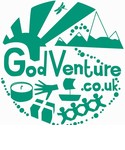 "Stunning artwork"
Victoria, GodVenture, February 29th 2016
It's both a fresh way of telling the Easter story as well as good way to share the meaning of the cross.... continue reading
"Remarkable"
Megan, Redeemed Reader, October 3rd 2016
This remarkable picture book beautifully depicts the creation-fall-redemption story in a way that is fresh if you already know it, and clear if you don't.... continue reading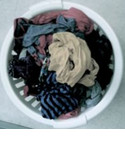 "Exceptional"
Catherine Brookes, Mum in Zone One, February 2nd 2016
I think Carl Laferton has done an exceptional job of simplifying an essential truth which could easily come across as very complicated … He makes articulating doctrine seem like child's play.... continue reading
"Excellent"
This set is brilliant. Our kids (7 and 5) were excited to open each door on the corresponding calendar and hear the reading each night. The readings were perfectly aimed for kids, and flexible enough to make appropriate for your own family.

All the books in this series are loved and re read independently by our children (and one even taken into school to show their class).
"great resource"
(Review written for 'Download the full-size illustrations - The Garden, the Curtain and the Cross')
This book is both beautiful, accessible and deep. To have FREE resources to broaden it's use is brilliant. Thankyou.
"Well written and beautifully illustrated book."
I bought this book and the accompanying activity book to use for Easter lockdown Sunday school.
We read a few pages of the story each week and then completed the matching pages in the activity book.
I loved the way the book tells the Easter story from Genesis to Revelation which is so helpful when teaching children why Jesus had to die. The repeated rhyme was useful too and the seven year old I was teaching really enjoyed reading the whole book through on Easter Sunday.
"A powerful book."
A beautifully illustrated and powerfully written book for children. A rarity these days. My children sit in awe until the end! Highly recommended.
"Excellent"
This book is great! It takes us through the great sweep of redemptive history with Jesus at the centre, in all he has done, is doing and will do for us. My kids love it
"Lovely illustrations- thank you"
(Review written for 'Download the full-size illustrations - The Garden, the Curtain and the Cross')
A series of lovely illustrations to help make Bible stories come alive.
"A must have for every child!"
(Review written for 'Download the full-size illustrations - The Garden, the Curtain and the Cross')
I really love reading this with my students! The illustrations are clear too!
"Fantastic Resource"
(Review written for 'Download the full-size illustrations - The Garden, the Curtain and the Cross')
Great artwork. Creative way of explaining the Gospel to children.
"A great book to help children learn to read the Bible!"
When I was teaching my Sunday children's group on Exodus 24 and the holiness of God, one of the young boys who has read this book said 'because of our sin, we can't come in'. I can't think of a better recommendation for this really helpful Bible overview of God's good garden, our terrible sin and all Jesus did to invite us back in again. It helps children understand who God is and how kind he has been to us, and gives them tools to understand the Bible from a young age. Highly recommend.
"Wonderful biblical book"
A lovely book with beautiful illustrations which together tells biblical truths. I have the whole collection of these books and they are all wonderful. Great for children and adults for easy bed time reading!