Queen Elizabeth II
The Queen Who Chose To Serve
Inspiring children's biography of Queen Elizabeth II highlighting the Christian faith that underpinned her remarkable reign.
Part of the Do Great Things For God series.
Princess Elizabeth never expected to be Queen. But when she was ten, her uncle, King Edward VIII, abdicated and everything changed… Her father took over as King, but after 15 years on the throne, he died. So when she was just 25 years old, Elizabeth was crowned Queen and became the longest-serving monarch in British history.
This inspiring children's biography of Queen Elizabeth II (1926-2022) chronicles key moments in her life. It also highlights her Christian faith, in particular what she has said in her Christmas Day speeches.
Young children will learn more about the incredible life and faith of Britain's longest-serving monarch and they will be inspired about the great things they can do for God.
Suitable for children aged 4-7.
Full colour, full size illustrations are available to download for FREE so that you can read the story while showing the pictures on screen. Perfect for school assemblies. An assembly plan written by The Bible Society is also available as well as worksheets for 4-7 and 8-11 year olds. They can all be found under the Free Extras section below.
Written by Alison Mitchell, who has authored many children's books, including the award-winning The One O'Clock Miracle, and Jesus and The Lions' Den. Illustrated by Emma Randall whose previous works include Diary of a Disciple: Luke's Story.
Video used with kind permission from Gochatter Videos— a Christian media ministry that equips churches with quality video content. Download your copy at Gochatter.
This series shows young children how God uses ordinary people to do extraordinary things by exploring the lives of Christian women who did great things for God.
Free extras
Specification
| | |
| --- | --- |
| Age range: | 4 - 7 |
| Contributors | Alison Mitchell, Emma Randall |
| ISBN | 9781784987527 |
| Format | Hardback |
| First published | May 2022 |
| Dimensions | 195mm x 240mm x 7.2mm |
| Language | English |
| Pages | 24 |
| Publisher | The Good Book Company |
Also available in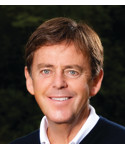 Alistair Begg
Bible Teacher, Truth For Life; Senior Pastor, Parkside Church, Cleveland; Author, Pray Big and A Christian Manifesto
There is only one person that the Queen addresses as "Your Majesty", and in this wonderful book we discover who that is and why she does that.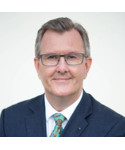 Rt. Hon. Sir Jeffrey Donaldson MP
This excellent children's book tells the story of a wonderful woman, Queen Elizabeth, whose enduring faith in God has helped her provide strong leadership to our nation for some 70 years. She is a shining example of how God can guide and help us when we seek to follow Him and serve the needs of others just as Jesus did.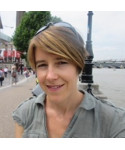 Linda Allcock
Author, Deeper Still
Packed full of fun facts, fascinating snippets of history and deeply moving extracts from the queen's speeches, this book manages to be both inspirational and informative. The extraordinary courage God gave Queen Elizabeth II to point a nation to Christ through her words and actions clearly demonstrates that the heart of the monarch is in the hands of God.
"Inspiring Story"
I love reading this book to my 2 year old, and she loves it! She will pick it out from her book basket and ask to read the "Queen book." I am so thankful for this series as a positive alternative to Disney princesses.
"Women Who Lived for God"
I am excited to give 7 of these books to my granddaughter for her birthday. They show how these women lived their lives for Jesus and were lights to the world they were called.
"Granddaughter loves it"
Our 8-yr-old granddaughter is an avid reader. She loves this book.
"Very good"
The book I purchased for my great neice is very good for children as a remembrance of our dear queen . It shows how much she respected the bible and depended on the Lord , who was her saviour and counsellor.
"Very happy"
Very happy with books.
"Great!"
Suitable for children under 8. Gives an information review of the Queen's life and her Christian faith.
"Great experience"
Have not ordered many books online. Found the good book a great experience. Easy to follow website. Easy payment options and fast delivery.
"Go for it!"
I no longer have the book in front of me as a reference, as it was eagerly received by a small posse of grandchildren. I do know, however, that this small book is pleasing in big ways. The authors skilfully present a serious topic with an appealing lightness of heart, missing nothing (it seems to me) of significance; handling appropriately things less than meritorious; & effectively embracing a range of participants from the very young (the graphics are 'just right') all the way to the very old, who would love to be thought wise, & discover in these pages a very pleasurable way of becoming better informed! I'm grateful to the authors.
"Great book"
We loved reading this as a family and it was easy to give away to friends too. Perfect Jubilee book, thank you!
"Perfect for Jubilee"
We bought 60 of these to give out at our church's Jubilee event, and they were well received. It's great to have a book about the Queen that focuses on her Christian faith, and it does so in a non-threatening way that is accessible to those with or without any Christian background. The only thing I'd question is the 4-7 age rating - my 10-year-old loved all the facts and really enjoyed reading it, while my 6-year-old found it a bit wordy and difficult in places (e.g. where it gives a summary of several of the Queen's Christmas speeches) and it was well beyond my 4-year-old! The illustrations are nice for young children, but in terms of the written content, I'd say it's more suitable for ages 6-11.