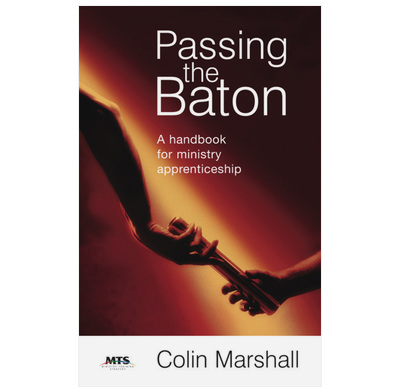 Passing the Baton: a handbook for ministry apprenticeship
A handbook for ministry appenticeship
This handbook provides everything a trainer and apprentice need to embark on a two-year ministry apprenticeship.
After the gospel itself, the greatest need of the Christian church is to keep finding and training people who will faithfully teach the Bible to both Christians and non-Christians. How can we discover these individuals? How can we help them develop in both Christian commitment and ministry competence?
This handbook is part of the answer. It's about recruiting godly, ministry-hearted Christians, placing them under the guiding hand of an experienced minister, and giving them a two-year full-immersion experience of working for a church or related ministry. It's about ministry apprenticeship.
Contents
Acknowledgements
Preface
Section 1: Passing the baton
Section 2: What is ministry apprenticeship and who should do it?
Section 3: A word to trainers
Section 4: Setting up and running an apprenticeship programme
Specification
| | |
| --- | --- |
| Author | Colin Marshall |
| ISBN | 9781921068799 |
| Format | Hardback |
| First published | October 2007 |
| Dimensions | 150mm x 235mm x 14mm |
| Print size | 10pt |
| Language | English |
| Pages | 128 |
| Publisher | Matthias Media |