Meeting Christ in the Garden
A Devotional of Classic Writings on the Song of Songs
90–day devotional of classic writings on the Song of Songs from great Christian writers of the past—Gregory the Great, Richard Sibbes, Hudson Taylor, Charles Spurgeon
The Song of Songs paints in our imaginations a physical place where we may spend time with Christ and enjoy his love. The language of human love is intended to evoke an experience of divine love and inspire in us a response of love. It channels our desires to their true end, our Creator and Redeemer.
In this 90–day undated devotional, Tim Chester has curated a selection of writings from classic authors such as Gregory the Great, Richard Sibbes, Hudson Taylor, Charles Spurgeon, and many others, that will help readers to know Christ's love better.
Spend 90 days in the company of these faithful saints and pin your affection on the one who is their Bridegroom and yours. There is commentary on each verse of the Song, with perspectives from a couple of different authors on some verses. Tim Chester has included a thought–provoking question with each reading to help you apply it to your own heart.
Free extras
Specification
| | |
| --- | --- |
| Contributors | Tim Chester |
| ISBN | 9781527110151 |
| Format | Hardback |
| First published | September 2023 |
| Dimensions | 145mm x 220mm x 19mm |
| Language | English |
| Pages | 296 |
| Publisher | Christian Focus |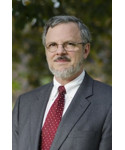 Kevin J. Vanhoozer
Research Professor of Systematic Theology, Trinity Evangelical Divinity School
Tim Chester has compiled a treasure trove of writings on the 'most biblical' of all the books in Scripture, so called because of what it is ultimately about: God's love for his people; Christ's love for the church; the love of the saved for the savior.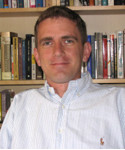 Peter Mead
Director of Cor Deo; Author of "Lost in Wonder"
This collection contains some genuine Gospel gold. Let these writings not only push you into the biblical text, but may they push you prayerfully closer to our wonderful bridegroom too!