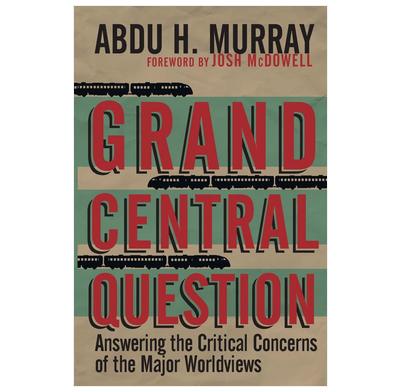 Grand Central Question
Answering the Critical Concerns of the Major Worldviews
Abdu Murray digs deeply into these three representatives of major worldviews of our day: atheism, pantheism and theism.
All religions and worldviews seek to answer the fundamental questions of human existence: Why am I here? What does it mean to be human? Why is there evil in the world and how do we deal with it? But not every worldview places equal emphasis on each issue. The main worldviews each tend to stress a different central question.
Secular humanism focuses on: What is the inherent value of human beings?
Pantheism emphasizes: How do we escape suffering?
Islam?s main concern is: How is God great?
Abdu Murray digs deeply into these three representatives of major worldviews of our day: secular humanism, pantheism and theism (specifically in the form of Islam). This lawyer and former Muslim brings compassion, understanding and clarity to his analysis, comparing the answers of each view to the central message of Christianity.
Contents
Foreword by Josh McDowell
Prologue: What Truth Costs--What Truth is Worth
1. Grand Central Questions
Part I: Secular Humanism or the Gospel--Which Provides Us with Intrinsic Value and Objective Purpose?
2. Secular Humanism: The Secular Search
3. Saying Nothing as Loud as We Can
4. Will the Real Humanism Please Stand Up?
Part II: Eastern Western Spirituality or the Gospel--Which Gives Real Answers to Suffering?
5. Pantheism and Pain
6. Escaping the Escapism
Part III: Islam or the Gospel--Which Tells Us About God's Greatness?
7. From Whence Comes God's Greatness?
8. God's Greatness and the Preservation of the Gospel
9. God's Triune Greatness
10. Greatness Incarnate
Epilogue: A Worldview that Views the Whole World
Acknowledgments
Notes
Free extras
Specification
| | |
| --- | --- |
| ISBN | 9780830836659 |
| Format | Paperback |
| First published | January 2017 |
| Dimensions | 140mm x 210mm x 19mm |
| Language | English |
| Pages | 272 |
| Publisher | IVP |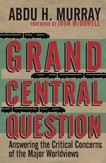 Sean McDowell
Speaker, educator and author of 'Is God Just a Human Invention?'
Grand Central Question is fantastic! I am so impressed at both the personal experience and depth of study that Abdu brings to the table. He takes the biggest life questions and provides insightful, provocative answers. I am thrilled and honored to endorse a book that will equip and challenge so many people.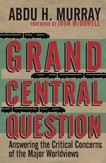 J. P. Moreland
Distinguished Professor of Philosophy, Talbot School of Theology, Biola University, and author of Love Your God with All Your Mind
Grand Central Question is a very informed and well-written tour of important worldview topics. The book's unique strength resides in its fruitful interaction with Islam. I highly recommend it.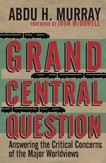 Lee Strobel
Professor of Christian Thought, Houston Baptist University, and author of The Case for Christ
Outstanding! My friend Abdu Murray, an attorney and former Muslim, uses his razor-sharp intellect to analyze the big questions addressed by various worldviews--and explains why Christianity offers the most satisfying answers. Written with compassion and keen insight, this book will both equip Christians and bring clarity to the spiritually curious.