God's Big Promises Bible Storybook
92 foundational Bible stories, faithfully told and beautifully illustrated, which point to the one big story of the Bible—God making and keeping his promises.
Part of the God's Big Promises series.
Watch children discover God's big promises and how Jesus keeps every one of them!
Features include:
• 92 faithfully-told stories from the Old & New Testaments
• Simple, memorable language for small children aged 2-6
• 400+ pages filled with vibrant, full-colour illustrations
• Bright icons trace 5 themes of God's promises throughout Scripture
God's Big Promises Bible Storybook contains both familiar stories, such as Noah & the ark, David & Goliath, and Daniel & the lions' den, and lesser-known stories such as Jacob & Esau and Simeon & Anna.
Together, these 92 theologically faithful stories point to the one big story of the Bible: God making and keeping his promises to redeem his people.
Bright, colourful icons indicate which stories relate to a promise made or a promise kept within 5 distinct themes:
• Rescue
• People
• Land
• Joy
• King
It is the perfect first Bible to introduce a child to the stories of the Bible and the promise-keeping God who loves them. It also provides a trusted starting point for children to cultivate a lifelong love of God's word.
Written by Carl Laferton, author of the best-selling and award-winning, The Garden, the Curtain and the Cross and the award-winning The God Contest.
It makes a great gift as well as being a useful church resource for preschoolers / kindergarten children.
An Advent calendar, Christmas sticker book and a sticker and activity book based on the heroes of the Bible are also available for purchase.
Contents
The Old Testament
1. In the Beginning
2. In the Garden
3. The Snake and the Tree
4. Out of the Garden
5. Noah Builds an Ark
6. The First Rainbow
7. The Tall Tower
8. God's Promises to Abram
9. Stars in the Sky
10. A Baby at Last
11. Jacob's Sneaky Trick
12. Jacob's Special Dream
13. Joseph in Trouble
14. Joseph and the King of Egypt
15. Joseph Meets His Brothers
16. A Baby in the River
17. Moses and the Burning Bush
18. Let My People Go!
19. The Rescue from Egypt
20. A Path through the Sea
21. God's Commands
22. God's Tent
23. Making a Not-God
24. Joshua, Caleb, and the Explorers
25. Moses Sees the Land
26. Rahab and the Explorers
27. The Walls of Jericho
28. Joshua Says Goodbye
29. Deborah, Barak, and the Big Battle
30. Samson Saves the Israelites
31. Ruth Finds a Family
32. Hannah's Special Son
33. We Want a King!
34. God Chooses a King
35. David and Goliath
36. A King Forever
37. King Solomon
38. Things Go Very Wrong
39. Elijah and the Fire
40. A King Is Coming
41. Jonah and the Big Fish
42. Out of the Land
43. Daniel in the Lions' Den
44. Esther the Brave Queen
45. Back in the Land Again
The New Testament
46. An Angel Visits Mary
47. The Angel Speaks to Joseph
48. Mary's Thank-You Song
49. Jesus Is Born
50. Simeon and Anna Meet Jesus
51. Wise Men Arrive
52. Jesus Escapes
53. The Baptism of Jesus
54. Jesus in the Desert
55. Jesus Chooses His Friends
56. Get Up!
57. A Dead Man Lives
58. John the Baptist's Question
59. Jesus and the Storm
60. Come Out of Him!
61. Jesus Raises a Dead Girl to Life
62. Buried Treasure
63. Jesus Feeds the Crowds
64. Who Do You Say I Am?
65. Jesus on the Mountain
66. The Good Samaritan
67. Jesus Teaches His Friends to Pray
68. The Good Shepherd
69. The Life After This One
70. The Religious Leader and the Tax Collector
71. Jesus and the Little Children
72. Zacchaeus Welcomes Jesus
73. The King on the Donkey
74. Jesus at the Temple
75. A New Special Meal
76. Praying in a Garden
77. The King and the Thief
78. Jesus Is Alive!
79. The Strange Stranger
80. Thomas Changes His Mind
81. Jesus Goes to Heaven
82. The Holy Spirit Arrives
83. The First Church
84. Philip and the Ethiopian
85. The Road to Damascus
86. The One Who Keeps God's Promises
87. Jesus' Friends in Philippi
88. Paul in Jerusalem and Rome
89. Paul's Letters
90. More Letters
91. What Heaven Is Like
92. I Am Coming Soon
Free extras
Specification
| | |
| --- | --- |
| Age range: | 2 - 6 |
| Contributors | Carl Laferton, Jennifer Davison |
| ISBN | 9781784988128 |
| Format | Hardback |
| First published | September 2023 |
| Dimensions | 155mm x 190mm x 32mm |
| Language | English |
| Pages | 416 |
| Publisher | The Good Book Company |
Also available in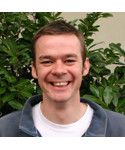 Ed Drew
Ministry Director, Faith in Kids; Author, Raising Confident Kids
Vivid colours, engaging retelling and the old old story of the Lord's promises. It's a great mix for every young child. Read this over and over again at home, in Sunday School and any other opportunity!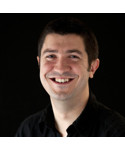 Andrew Wilson
Teaching Pastor, King's Church London; Author, God of All Things
This has everything I am looking for in a kids Bible: vivid and colourful artwork, well-told stories, ethnically diverse illustrations, faithfulness to Scripture, and a clear sense of how God's promises hold history together. A go-to Bible for the next generation of children.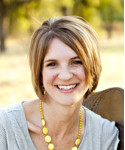 Jen Wilkin
Author, None Like Him and Women of the Word
Christian parents, rejoice! God's Big Promises faithfully tells the big story of the Bible with theological and pastoral care, offering both parent and child a clear and vivid view of the most important storyline ever crafted. Here is the truest and most beautiful story, both simple and profound, a priceless treasure to be passed from one generation to the next.
"Amazing book"
Absolutely stunning artwork, the stories are written very well for small kids and keep them engaged
"Recommend it to anybody"
I bought the bible story book a couple of months ago for my three-year-old granddaughter. I have not given it to her yet, I think I will wait another year.

The artwork looks great and the text is very carefully done. I look forward to sharing it with her and would recommend it to anybody.
"Our kids are loving it"
Our five year old and three year old both love this book of Bible stories. I've found them both flicking through it looking for the "promises made" and "promises kept" keys at the side of the page, and trying to guess which story it is from the pictures. My eldest really gets that it's all about God keeping his promises - contra another reviewer, I don't think five is too old for this book! I'm looking forward to using the Christmas activity books as well.

I particularly appreciate the inclusion of some "less typical" bits of the Bible, such as the section from Isaiah, and the retelling of Jonah that doesn't gloss over chapter 4.
"Invaluable family resource"
Within a week we had read this cover to cover with our 5 year old. The writing style is so engaging (my daughter even picked up on the mirroring of some language from The Garden, The Curtain and The Cross), simple and clear. The illustrations are beautiful and warm. We loved being able to follow the promises and fulfilment of them throughout. I also love that it doesn't shy away from some of the trickier aspects or overlooked parts of the story (eg the final chapter of Jonah).
I know we will read and love ours for years to come. We've just ordered copies for our church to use in kids groups too.
"Fantastic for our kids"
Our kids (age 2-7) love this book. Engaging, Biblically faithful, easy to understand, and all while helping us to explain God's purposes to our kids. We love the ethnic diversity we see in the illustrations. Thank you Good Book Company!
"The kids love it!"
Sometimes I find good books with good messages but the kids aren't interested but not this one! They bring it to me to read to them! I especially love the Garden of Eden story!
"Great first Bible story book"
This is a beautifully illustrated Bible story book that is great for the youngest readers. Each story is quite short and it's easy to read more than one in a sitting. The flags about the promises made and kept are a fun thing for the older kids to watch for.
"God Keeps His Promises"
How can you share God's story with your children? God's Big Promises Bible Storybook is the perfect book for your kids to tell the bigger story of Christ.

Written by Carl Laferton, this book uses simple language to communicate God's truth. Made for children 2-6 years old — this was the perfect Bible for my family. My children know about Jesus, but we wanted to show them a book to share more of God's story. With a total of 92 Bible stories, this book came at the best time. Each story only takes about 2-3 minutes to read.


God Keeps His Promises

The illustrations by Jennifer Davison are wonderful and vivid, giving excellent support to the stories. My kids love looking at the pictures, and I appreciate how each character is uniquely drawn! What this Bible does exceptionally well is communicate the truth that God makes and keeps his promises to redeem his people. The book is brilliantly separated into five sections: (1) Rescue, (2) People, (3) Land, (4) Joy, and (5) King. This made the storyline simpler to grasp with easy-to-understand themes for children.

This book was a blessing to my family. We have been reading it every night as a part of our bedtime routine, and we have been able to point them to big truths about God. It will make a great gift for young families with small children. Let your kids come to Jesus and lead them with his Word.


I received a media copy of God's Big Promises Bible Storybook and this is my honest review.
"Excellent"
Beautiful Books
"A Good First Bible for Younger Children"
Fans of "The God Contest" and "The Garden, the Curtain, and the Cross" will enjoy Carl Laferton's "God's Big Promises Bible Storybook" which features:

• 92 stories from the Old & New Testaments
• Simple, memorable language for small children
• 400+ pages filled with vibrant, full-color illustrations
• Bright icons trace 5 themes of God's promises throughout Scripture

Though recommended by the publisher for ages 2-6, I personally recommend this for ages 2-3 due to the simplified language. With that said, my older children, ages 6 and 7, are enjoying reading this Bible storybook alongside their three-year-old sister and are still learning important truths about God's faithfulness in keeping His promises to redeem His people.

With easy-to-understand language and stunning illustrations, I think this would make a good first Bible to introduce younger children (ages 2-3) to God's goodness and faithfulness, as well as to some of the more well-known and lesser-known stories of the Bible.

Star rating: ⭐⭐⭐💫 / 3.25 stars

Thank you @thegoodbookcompanyusa for my copy of this book in exchange for my honest review.