Faithful Leaders
ebook
and the Things That Matter Most
Explore the things that really matter for a successful ministry.
"Well done, good and faithful servant." Every ministry leader wants to hear these words when they meet their Lord. But what does successful ministry look like?
There are many books on leadership strategies and church structures, but this one looks at what matters most: the character and attitude of church leaders. It recognises that the spiritual health of the church leaders in large part determines the spiritual health of the congregation and therefore the success of the ministry.
In this short, punchy, challenging and at times surprising book, Rico Tice draws on decades of experience in church leadership to call fellow pastors and others with oversight of areas of church ministry to define success biblically, fight their sin, lead themselves and serve their churches.
A must-read on pastoral leadership for pastors, elders, worship leaders, youth leaders and anyone else with a leadership role in church ministry.
Contents
Introduction
1. Define Success
2. Fight Your Sin
3. Lead Yourself
4. Serve Your Church
Specification
| | |
| --- | --- |
| Author | Rico Tice, Alistair Begg |
| ISBN | 9781784985882 |
| Format | eBook |
| First published | March 2021 |
| Language | English |
| Pages | 112 |
| Publisher | The Good Book Company |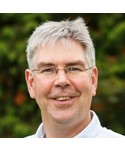 John Stevens
National Director, FIEC
There is a crisis of confidence in leadership in our culture because so many in authority have failed to act with integrity and honesty. Tragically this has been replicated in the church as once-respected leaders have too often been revealed to be false teachers, hypocrites, abusers or self-servers. This book is a timely warning and encouragement to pastors and other church leaders to guard their hearts against sin so that they serve Christ and his people faithfully. Rico writes with clarity, honesty and personal vulnerability as he opens and applies the Scriptures. This powerful word is just what we need to hear.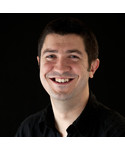 Andrew Wilson
Teaching Pastor, King's Church London
Faithful Leaders is a joy to read. Full of wisdom and focused on themes that leadership books ought to be about (but often aren't), it is somehow both challenging and encouraging at the same time.
Reading it made me reflect, and write notes in my Bible, and pray. Wonderfully done.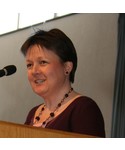 Carrie Sandom
Director of Women's Ministry, The Proclamation Trust
I suspect many of us, not just church leaders, spend too much time chasing after success in the eyes of the world (whatever that might be) instead of pursuing faithfulness in the eyes of the Lord. This book is a helpful and much needed corrective.
A challenging book to pursue faithfulness
Craig Green, April 7th 2021
The book begins with Tice reminding us that it is easy to get caught up in with the worlds definition of what success looks like. i.e how big your church budget is, publishing deals, congregation size etc. and showing that what success looks like to the world is not necessarily how God defines success. I enjoyed the section on godly character and 'correctly handling the word of truth' and not just handling the Word but living it out, stressing that you must lead by example.... continue reading
"Should be compulsory reading for leaders"
(Review written for 'Faithful Leaders')
I have been in lay leadership at different times since becoming a Christian over fifty years ago and commend this book as compulsory reading for anyone in Christian leadership roles. It is honest, biblical, challenging and written with humility and warmth. If anyone things they are being called to leadership this will tell you to check your motives and inform you of the servant heartedness you will require.