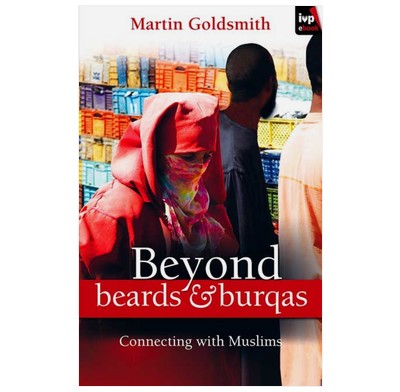 Beyond Beards and Burqas
ebook
Connecting with Muslims
Stories of the Muslim contacts and friends Martin has made in various countries, including the UK.
Most people live or work among Muslim colleagues and neighbours, or mingle with Islamic people on trips overseas. But many Christians struggle to see beyond the stereotypes to connect in depth with the people they meet.
In this winsome book Martin Goldsmith recounts colourful stories from a lifetime of conversations and friendships with Muslims in various countries around the world, including the UK. Part-travelogue, part-biography, readers are whisked from an English college garden to an Afghan market, from a London secondary school to a North African tourist destination, from Dubai airport to a home in Scotland, all the while becoming better equipped to make their own connections with Muslims - to the glory of God.
Specification
| | |
| --- | --- |
| Author | Martin Goldsmith |
| ISBN | 9781844746545 |
| Format | eBook |
| Language | English |
| Publisher | IVP |