Starting out in Children's Ministry
ebook
Packed with encouragement and essential skills for anyone involved in leading or helping with children's ministry or Sunday School
"I'm going to be a brilliant children's leader. God is lucky to have me!"
Is this you? If so, this isn't the book for you. But maybe you're the opposite? You're a bit nervous about getting involved with children, you've had no formal training and you're not sure that God can use you to do anything much.
If so, this book will encourage you, give you some essential (and simple) skills, and thrill you with the joy and privilege of sharing the good news about Jesus with the next generation, whether you've been doing it for a long time or are just starting out.
If you are a children's worker, why not suggest this book to your team of volunteers, many of whom may not have had any formal training?
Alison Mitchell is convinced that teaching young people about Jesus is the best job in the world. She has trained literally thousands of children's workers over the past 30 years and is passionate about helping others to get as excited about children's ministry as she is.
Contents
How to use this book

1: The chapter everyone wants to read first

2: Why children's ministry?

3: Why you?

4: Being part of a team

5: Digging into the Bible

6: Focus the fun

7: Staying safe

8: The best job in the world!

Free extras
Specification
| | |
| --- | --- |
| Author | Alison Mitchell |
| ISBN | 9781784981273 |
| Format | eBook |
| First published | January 2016 |
| Language | English |
| Pages | 80 |
| Publisher | The Good Book Company |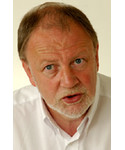 Ian Fry
Families Pastor and former director of Youth and Children's Ministry at Oak Hill College
Here is a great book for those working with children. It allows the Bible to shape its thinking whilst being wonderfully practical: this is distilled wisdom from a master-practitioner. There are so many strengths:
• it shows how a Bible passage can be broken down and taught, inspiring confidence to have a go
• the layout is in short, easy-to-read chapters
• the material could easily be used for Sunday School training - there is free team-training material on the Good Book website
• it could be used by any size of church.
I could go on. Suffice to say why not buy it and see for yourself.  I know of nothing better and cannot praise it too highly.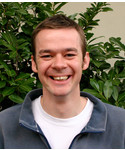 Ed Drew
Children's Worker, Dundonald Church, UK
What a joy to find such a short book that packs so much in! From cover to cover, there is everything a new Sunday School leader needs to start thrilling children with Jesus Christ. I will be using this book to train our young leaders, one to one, a chapter at a time. Thank you!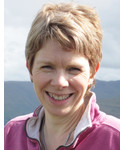 Jane Watkins
Head of Children's Work, Above Bar Church, Southampton, UK
This book is easy to read, well written, practical, engaging and inspiring. It's
everything I want to say to my teams. The 'prayer pause' takes it from being a
book about learning how to do children's ministry to actually doing children's
ministry straight away!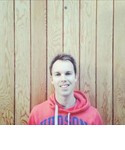 Gave me fresh joy and heaps of help
Robin Ham, September 5th 2016
The book is only eight chapters, each one short and sweet, but between them they cover a rich sweep of pretty much everything you'd want introduced. Ranging from the general ('Why Children's Ministry?') to the specific ('Digging into the Bible' and 'Staying safe'), they're an engaging blend of input, questions & activities, personal examples and prayer points.... continue reading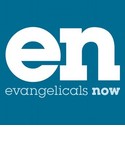 Kids' Company?
Sara Reid, Evangelicals Now, May 1st 2016
It is short, easy to read and engaging. Alison lays out the biblical basis for our work with children in church and the book is full of sensible and practical ideas. She honestly recognises that many children's workers worry about issues of discipline, and helpfully explains that this is not a separate issue, but underlies our planning, teamwork and enabling children to focus on and hear the gospel. Throughout the book there are helpful 'discipline tips' and a focus on praying for the children that we know through regular 'prayer pauses' in each chapter. It is so good to be encouraged to pray for the children in our groups even while reading the book.... continue reading
"I wish I'd read this sooner"
(Review written for 'Starting out in Children's Ministry')
I have been working in children's ministry for 6 years now. A friend lent me this book and it was so good that I've now bought my own copy. I wish I'd read it sooner.
It is a quick, simple and very clear book to read. It won't take much time to read it, but it was a very thorough, practical and helpful reminder of how to do things better. I would love all our church volunteers who help with children to read this.
"Essential book for all in children's ministry"
This book addresses the essential things everyone involved in ministry to children need to know. Practical and structured in a way that helps teams to go through the book together or an individual work through it on their own.
"Every children's worker should read this!"
(Review written for 'Starting out in Children's Ministry')
I go back to this book again and again for training my teams. It is very clear and practical. It is a must to read for anyone anyone involved in children's ministry.
"Really practical"
(Review written for 'Starting out in Children's Ministry')
This is a super helpful little book which covers all the most important aspects of children's ministry. I read through it with our gap year students in the autumn term and it works really well as a springboard for the year.
"An excellent book for all involved in children's work"
(Review written for 'Starting out in Children's Ministry')
This is an excellent book that I buy to give to volunteer children's workers and use it in training. It is suitable for those who are starting out as well as those with many years' experience.
"Excellent"
(Review written for 'Starting out in Children's Ministry')
An excellent book, that presents information in a clear and concise way with points for us to think about, and take action on.
"Super training resource"
(Review written for 'Starting out in Children's Ministry')
This book is simple and clear, and could be used by those just starting out in Children's Ministry, or those who have been doing it a while and want to reflect on what they're doing. I love that it starts by considering biblical principles which we can apply to children's work before moving on to some more practical considerations. With loads of great tips and ideas, all written in a clear and accessible way, this is a super training resource.
"Simply-Comprehensive"
(Review written for 'Starting out in Children's Ministry')
This book hits a great balance between being simple yet comprehensive.

Simple in that it's not a massive read (I read it with friends in a 3 hour block...which included lots of tea and laughter). It's simple in that it tackles the basics of Children's ministry.

And yet - though simple, it's comprehensive in what it covers, both biblically and practically.

This book is suitable for those new in children's ministry, apprentices and for those currently involved.

Worth reading alone, in a small group or in sections as part of your team planning meetings.

You'll not regret making time to read this book.
"Great book!"
(Review written for 'Starting out in Children's Ministry')
I thought this book was great! It's well written, easy to read and so helpful. Brilliant as a reminder for people who've been working with children for years. Brilliant as a way of training beginners. I'm going to keep dipping in and out of it. I'm going to use it to encourage others. I'm going to use it to make sure I'm on track. Thanks!
"Practical, clear and full of wisdom "
(Review written for 'Starting out in Children's Ministry')
This is a really accessible book for both new and experienced leaders. It would be a brilliant resources to give out to your team of children's leaders/helpers. It's really down-to-earth and full of the wisdom that comes from many years of experience as well as, of course, God's word. Highly recommended.