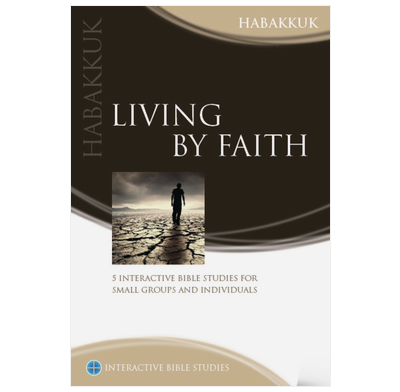 Habakkuk: Living by Faith
5 interactive studies for small groups and indivduals
Studies for anyone or any group wanting to explore this somewhat neglected OT book.
Have you ever found yourself wondering whether God really cares about the goings on of this world? Does he care about the violence and pain that so many people suffer? Does he even notice that most people don't even believe he exists, let alone obey his commands? Perhaps you think that asking these questions is something Christians just shouldn't do.
But imagine that you did ask God these questions, and that he chose to answer them. Imagine that he told you disaster was on the horizon, and that it was God himself who was sending the disaster.
How would you react? What would you do? What would you think of God?
A timely set of Bible studies for individuals or small groups.
Specification
| | |
| --- | --- |
| Contributors | Ian Carmichael |
| ISBN | 9781922206800 |
| Format | Saddle stitch |
| Dimensions | 152mm x 224mm x 2.5mm |
| Language | English |
| Pages | 44 |
| No. of studies | 5 |
| Publisher | Matthias Media |
"Excellent!"
The whole experience including the ease of purchase, delivery time, price and quality of book has been exemplary.....thank you.