God Made Me AND You
Celebrating God's Design for Ethnic Diversity and race
Helps families understand diversity from a biblical perspective.
This beautifully illustrated children's book invites kids to explore God's design for ethnic diversity and challenges readers—both parents and children—to learn and live out counter-cultural, biblical views, fostering a lifelong celebration of diversity for the glory of God.
Designed for four- to eleven-year-olds, God Made Me AND You by Shai Linne is the second book in the God Made Me series, starting with God Made All of Me by Justin and Lindsey Holcomb.
Because Scripture teaches that ethnic diversity is not something that should be tolerated but rather enthusiastically embraced, Christian hip hop artist Shai Linne helps children, parents, and caregivers to celebrate this biblical truth through a lyrical, rhyming style and colorful illustrations.
God Made Me AND You is an approachable guide for families to begin conversations about cultivating a God's perspective on ethnic diversity, confronting the sins of racism, bigotry, and ethnic pride.
Because children learn from family members, media, or peers, parents and caretakers have a responsibility to teach their children what God has to say about the beauty of diversity in his image-bearers, with a particular focus on ethnic diversity.
This colorful and compelling children's book serves as a resource and lifelong gift for children and parents, helping families understand diversity from a biblical perspective and with a clear picture of the beauty and glory of God.
Free extras
Specification
| | |
| --- | --- |
| Age range: | 4 - 7 |
| Contributors | Shai Linne, Trish Mahoney |
| ISBN | 9781948130134 |
| Format | Hardback |
| First published | September 2018 |
| Dimensions | 222mm x 222mm x 8mm |
| Language | English |
| Pages | 32 |
| Publisher | New Growth Press |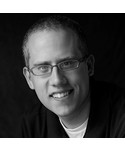 Kevin DeYoung
Author; senior pastor, Christ Covenant Church, Matthews, NC; assistant professor of Systematic Theology, Reformed Theological Seminary, Charlotte, NC
This is a wonderful resource for teaching our children about God's heart for the nations. Shai rightly reminds us that we are all united in Adam and that we ought to rejoice in 'saints of all colors.' Diversity, rightly understood, is not a PC slogan; it's a biblical hope and expectation. I'm excited to share this book with my own kids.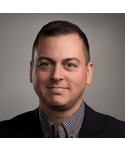 Justin Taylor
Managing Editor, ESV Study Bible
O what a difference it would make if every family would pick up this book and take to heart its message, starting at a young age! This is biblical theology for kids—and all of us!—on God's beautiful design of ethnicity, as winsomely told and displayed through creative and faithful artist theologians. I recommend it with great gratitude and enthusiasm!
Nancy DeMoss Wolgemuth
Author; teacher; host of Revive Our Hearts
Thoughtfully-written and whimsically-illustrated, this resource will help children (and those who love and lead them) learn to identify thinking and behavior that diminish humans made in the image of God, see ethnic and other differences through gospel eyes, and celebrate the diversity he has created for his glory.