Fighting For Your Marriage While Separated
A Practical Guide for the Broken Hearted
Practical answers for men and women in the midst of a marriage crisis
A home ripped apart by one spouse leaving reverberates with a host of unanswered questions. Simple answers don't exist—heartrending complexities do. In the midst of the turmoil, reconciliation may seem out of reach. But there is still hope for those who are willing to fight for their marriages. In this practical, scripturally-grounded book on the subject of separation, men and women who are separated but hopeful for restoration will discover life-changing truths about God, themselves, and their marriages.
Fighting for Your Marriage While Separated by Linda W. Rooks explores practical answers for men and women in the midst of a marriage crisis, guiding them step by step toward hope and a positive outcome, even when fighting for the marriage alone.
After finding hope, strength, and encouragement for their marriages in Rooks's first book, Broken Heart on Hold, many readers continue on their journeys with new questions as they take the next step. Fighting for Your Marriage While Separated begins where Broken Heart on Hold left off, continuing to guide readers through the labyrinths of separation, this time with practical answers to their questions.
From diving into topics such as relationship dynamics and healing, protecting children, and praying for restoration, to deciding on boundaries and learning to live with the same spouse in a new marriage, Rooks illustrates what reconciling and rebuilding a marriage looks like—and how the sweet intimacy of Christ is in the waiting.
Through biblical wisdom, the personal experience of navigating toward her own marital restoration after a three-year separation, and eleven years of ministry to marriages in crisis, author Linda W. Rooks offers hope to many who feel hopeless by sharing true stories, practical answers, and Scripture-based truth to guide readers along their journeys toward wholeness.
Specification
| | |
| --- | --- |
| Author | Linda W. Rooks |
| ISBN | 9781948130530 |
| Format | Paperback |
| First published | August 2019 |
| Dimensions | 140mm x 215mm x 7mm |
| Language | English |
| Pages | 176 |
| Publisher | New Growth Press |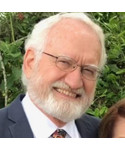 Roger Shepherd
President and Director of Florida Counseling Foundation; senior supervisor in the counseling program, Reformed Theological Seminary
I love the stories and the vulnerability with which Linda shares from her own experience and leads us readers to Jesus! I especially like the practical 'Heart Work' at the end of each chapter. I will be recommending it to all my married clients!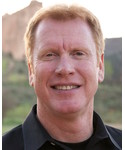 Matt Heard
Lead Pastor of Northland Church, Orlando, Florida; author of Life with a Capital L: Embracing Your God-Given Humanity
A marriage doesn't deteriorate overnight nor is it rebuilt in a day—but how do you rebuild? What do you do while standing in the midst of the wounds and wreckage of a separation? In this impactful book, Linda Rooks brings wise, compassionate, and practical insight for a couple trying to piece together a broken relationship.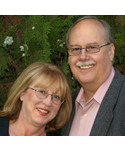 Gary & Mona Shriver
Authors of Unfaithful: Hope and Healing after Infidelity; cofounders of Hope & Healing Ministries, Inc.
Linda shares what she learned in her own separation and reconciliation and what she has learned from others. We especially appreciate the practical suggestions for walking a messy road rife with various opinions on how to best proceed. The insights into a healthy reconciliation process will be invaluable to those on that path. This is a great resource we will recommend.