Discipleship Training Series - Leader's Version
Essential information to help leaders get the best out of the Discipleship Training Series.
We are waiting for a decision from the publisher, Youthworks, on whether they're going to continue this series. The Leader's guide will be out of stock for a few months at best. Apologies for the delay. We'll update as soon as we hear.
This Leader's guide is designed to help you guide students through Books 1 to 5 of the Discipleship Training Series. This book contains essential information to help leaders get the absolute best out of the studies - and get the absolute best out of your students. An invaluable aid for preparing your small group each week.
Includes:
- A thorough introduction to the whole ministry of discipling - with all sorts of practical tips for growing your students to be passionate world-changing disciples.
- An introduction to each book - so you know where to head with each study.
- Each study is fully explained with aims, thought-provokers and explanations of the questions.
- Any deeper questions have a fuller explanation.
- Leader alerts are there to guide you away from common mistakes with students.
Contents
Introduction
Book 1: My new life
Book 2: My awesome God
Book 3: My intimate relationships
Book 4: My mission from God
Book 5: My personal obedience
Extras
Specification
| | |
| --- | --- |
| Author | Tim Hawkins |
| ISBN | 9781876960452 |
| Format | Saddle stitch |
| First published | 2005 |
| Dimensions | 163mm x 246mm x 5mm |
| Language | English |
| Pages | 54 |
| Publisher | Youthworks |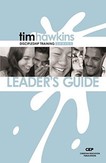 "Great purchase!"
The books arrived quickly and and the books are currently a great resource for the youth bible class I lead in church.
"Great grounding"
Very helpful studies that we have used with students who have been around church for their whole lives as well as those who are new converts. Requires the group to seek out and think a bit to answer the biblical questions and then apply clearly to their own lives. Great work Tim!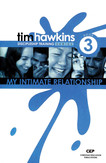 "Excellent"
Our 15-18s bible study has been using book 3 and we have really enjoyed it. The questions are excellent for getting youth to think about their answers, look at scripture and understand it. The topics covered really got our young people to stop and dwell on the text, let themselves 'sit' in it for a while. We spent more than one week on each chapter.
"Useful Bible based resource"
This is a useful resource for discipling small groups of teenagers. They need to be committed to the group as it involves memorising bible verses. Great for encouraging a closer walk with Jesus.
"in a nut shell!!!"
Had been hunting high and low for a discipleship/bible study for our 14+ group, and not being the most mature group and having not had much encouragement in their christian lives, was over the moon when i bought a copy of this book to take home and study-get my seal of approval!!! loved the questions and then a few at the end to ease it off. Could have done with a few more scriptual questions, but we have added these ourselves. Great encouragement in the leaders book. Made them all listen and take part...for once. Can't wait to do the rest.
"Good material for youth house group"
I found this material helpful to start discussions on the various topics that it threw up. It was good as a "Starter for Ten" but we never rigidly stauck to it. Overall, it was a good resource for our 11 - 18s.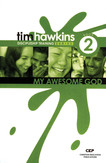 "Good, but not what I really needed."
The book, and so probably the series are good, but aimed totally at "book culture" people. If you are like me, working with AD, or dyslexic young people, then you are going to have to do a LOT of work to get the information and ideas into a form where kids can access it. My "client group" just aren't in a situation where they relate to page after page of "go read this" type material.

If you have got young people who can cope with this, then I thoroughly recommend the whole series as the material it contains is first class. No icebreakers etc though. It's just pure and simple Bible study material.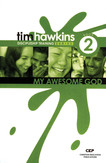 "A great resource for young adults"
We searched around for good material to use with our teenagers in Church and eventually settled on the Discipleship Training Series. We wanted material that would stretch our young people, helping them to find a broader understanding of Scripture, enable them to ask questions they may never have considered before and which would stretch their faith in order that they might grow. The series covers all the bases, as well as is very flexible and lends itself well to a small study group/ youth cell. I highly recommend it!