Crazy Busy
A (mercifully) short book about a (really) big problem
A heart-transforming cure for the chaos that endangers your joy, your heart and your soul.
I'm too busy. We've all heard it; we've all said it.
Sometimes being busy seems like the theme of our lives. Yet this frenetic pace poses a serious threat to our physical, social and even spiritual well-being.
In this mercifully short book about a really big problem, best-selling author Kevin DeYoung rejects the 'busyness as usual' mindset, arguing that a life of constant chaos is far from what God intends. DeYoung helps us figure out a better way forward, as he strikes a mature and well-reasoned balance between doing nothing and doing everything.
With his usual warmth, humour and honesty, DeYoung deftly attacks the widespread 'crazy busy' epidemic and offers up the restful cure we've all been too busy to find.
Contents
1. Hello, my name Is Busy
2. Here, there, and gone: Three dangers to avoid
3. The Killer P's - Diagnosis 1: You are beset with many manifestations of pride
4. The Terror of total obligation - Diagnosis 2: You are trying to do what God does not expect you to do
5. Mission Creep - Diagnosis 3: You can't serve others without setting priorities
6. A Cruel Kindergarchy - Diagnosis 4: You need to stop freaking out about your kids
7. Deep calls to deep - Diagnosis 5: You are letting the screen strangle your soul
8. Rhythm and Blues - Diagnosis 6: You'd better rest yourself before you wreck yourself
9. Embracing the burdens of busyness - Diagnosis 7: You suffer more because you don't expect to suffer at all
10. The one thing you must do
General Index
Scripture Index
Specification
| | |
| --- | --- |
| Contributors | Kevin DeYoung |
| ISBN | 9781783590230 |
| Format | Paperback |
| First published | August 2013 |
| Dimensions | 138mm x 195mm x 10mm |
| Print size | 10pt |
| Language | English |
| Pages | 128 |
| Publisher | IVP |
Rick Warren
New York Times best-selling author, The Purpose Driven Life; Pastor, Saddleback Church
Everything Kevin DeYoung writes is biblical, timely, and helpful for both life and ministry. You can't afford to miss what he says here in Crazy Busy. He rightly reminds us to beware of the barrenness of a busy life, since activity and productivity are not the same thing.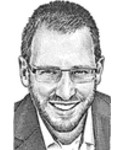 Crazy Busy
Tim Challies, Challies.com, September 24th 2013
Still, Crazy Busy is a good book for what it is. DeYoung is a talented writer and his books are always a joy to read. In this one he gives us words for what we already know—that we are busier than we ought to be and want to be. He gives us tools for diagnosing the specific heart issues that have led us here. And he gives us encouragement to begin to make the changes necessary to live a life focused on the highest and best priorities.... continue reading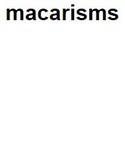 Crazy Busy
Dave McDonald, Macarisms, May 1st 2014
De Young's answer is to point us to Jesus. We are encouraged to spend time 'at his feet' listening to his words. We're called to devote ourselves to the Word of God and prayer. The problem is, when I hear this, it can sound like another busyness burden to add to all the others. And so I need to be reminded that it is God's word that refocuses and refreshes me.... continue reading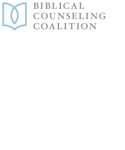 Crazy Busy
Tim Challies, Biblical Counseling Coalition, March 5th 2015
Kevin DeYoung's Crazy Busy: A (Mercifully) Short Book About A (Really) Big Problem attempts to diagnose our busyness and to help us find a better, more satisfying, and more sustainable way to get through life. He begins by warning of three serious dangers that busyness can cause: Busyness can ruin our joy, it can rob our hearts, and it can cover up the rot in our souls.... continue reading
"Any Christian who has ever said 'I'm busy' (ie most of us) should read this"
I was given this as a present and thought to myself, 'I've read a Christian book on busyness previously, I'm too busy to read another one' but I am very pleased I did.

It's easy to read, relevant and Biblical. The reminder that we are not the Christ, ie we are not to try to play the role of saviour, the chapter on parenting, and the practical acknowledgement that Christians will generally be busier than non-Christians, were all especially useful.

I know two other friends who have read it and we would all recommend it highly - it doesn't offer a miraculously, easy answer to busyness, but does offer a helpful Christian perspective.
"Brilliant"
Brilliant practical book All the better for being short.