Truth We Can Touch
How Baptism and Communion Shape Our Lives
How the sacraments embody the promises, grace, and presence of Christ.
Many Christians often feel confused about the sacraments of baptism and Communion. What is happening when someone goes down into the water in baptism? What's the significance of eating bread and wine together as a church on Sunday mornings?
In this book, Tim Chester makes a compelling case that God has given us truth we can touch for a reason: the sacraments embody the promises, grace, and presence of Christ. He looks throughout the Bible to explain how the sacraments are intended to actually shape Christians' lives by giving us physical bread, wine, and water we can point to as an expression of our union with Christ.
The aim is to help readers treasure baptism and Communion and approach them rightly so churches can receive the full benefit God intends them to bring us.
Foreword by Sinclair B. Ferguson.
Contents
Table of Contents:
Introduction: Why Water, Bread and Wine?
1. Enacted Promise
2. Enacted Grace
3. Enacted Presence
4. Enacted Memory
5. A Baptized Life
6. A Baptized People
Conclusion: Re-Enchanting the World
Free extras
Specification
| | |
| --- | --- |
| Author | Tim Chester |
| ISBN | 9781433566578 |
| Format | Paperback |
| First published | February 2020 |
| Dimensions | 133mm x 213mm x 12mm |
| Language | English |
| Pages | 176 |
| Publisher | Crossway |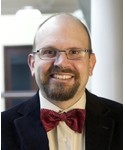 J. Todd Billings
Gordon H. Girod Research Professor of Reformed Theology, Western Theological Seminary, Holland, Michigan
In Truth We Can Touch, Tim Chester makes a compelling case for evangelicals to recover an understanding of baptism and the Lord's Supper as God's promise that comes to us in physical form. Deeply biblical and yet eminently practical, this book provides an alternative to a theology of the word limited to our heads. God's word in Christ comes to us not only in preaching but also in baptism and at the table. As embodied creatures, we embrace God's promises in touch and taste, with delight and praise. This accessible and winsome book is a joy!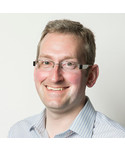 Sam Allberry
Speaker, Ravi Zacharias International Ministries; author, Is God Anti-Gay? and 7 Myths about Singleness
This is hands down the best book on the sacraments I've read—warm, compelling, eye-opening, and saturated in gospel encouragement. I hadn't realized how much I needed it.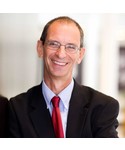 Thomas R. Schreiner
James Buchanan Harrison Professor of New Testament Interpretation, The Southern Baptist Theological Seminary
In this delightful book, Chester reminds us that baptism and Communion are God's gifts to us that convey the gospel and grace in powerful ways. As a Baptist I would put some things differently, but I celebrate and rejoice in the main thesis set forth by Chester. Baptism and Communion are central in the New Testament, and something is wrong if they are neglected or ignored by us. Take up and read and be instructed, challenged, and—most of all—encouraged by the gospel, which is displayed so beautifully in baptism and the Eucharist.