Sing the Bible CD
with Slugs & Bugs
18 toe-tapping, captivating songs filled with lyrics straight from Scripture. Features the African Children's Choir.
These toe-tapping, captivating melodies will have you and your kids memorizing Bible verses without even realizing it!
Features special appearances by the African Children's Choir, author Sally Lloyd-Jones (A Jesus Storybook Bible, Thoughts to Make your Heart Sing and other brilliant children's books), and a host of Nashville's finest musicians (like Buddy Greene and Jeff Taylor).
Randall Goodgame is a critically acclaimed American singer/songwriter, and the creative force behind Slugs & Bugs. He has released 6 solo recordings, and has written many songs for many other artists and projects, including Veggie Tales.
The goal of Slugs & Bugs is to make music the whole family will love.
We believe songs are one of God's powerful tools for building strong relationships. When songs inspire laughter or deep spiritual thought, they can transform a routine car ride into a sweet family experience. Over time, that influence can profoundly impact the culture of the home.
To find out more about Slugs and Bugs, visit their website and blog at www.slugsandbugs.com, and their YouTube channel.
Contents
1. Freedom (Galatians 5:1; John 8:36)
2. To You O Lord (Psalm 25:1-3)
3. Two Shirts (Luke 3:11, Mark 9:35; Matt. 6:19-21)
4. Deuteronomy 6:5
5. Rejoice (Phil. 4:4-8)
6. Trust In The Lord (Proverbs 3:5-6)
7. Be Dressed (Luke 12:35-37)
8. Alien (Deuteronomy 14:21)
9. Old Testament Song
10. New Testament Song
11. Romans 8 (Romans 8:1-2)
12. Love One Another (John 13:34-35)
13. For Us (1 John 3:16)
14. What Is The Book (Psalm 138: 1-18, 23-24)
15. You Are The Christ (Mark 8:27-28, 31-35)
16. He Will Rejoice (Zephaniah 3:17)
17. Love (1 Corinthians 13:1-2, 4-8)
18. Lord's Prayer (Matthew 6:9-13)
Free extras
Specification
| | |
| --- | --- |
| Age range: | 3 - 10 |
| Contributors | Randall Goodgame |
| ISBN | 9782739000001 |
| Format | CD-Audio |
| First published | May 2015 |
| Dimensions | 140mm x 120mm x 9mm |
| Language | English |
| Publisher | Slugs and Bugs |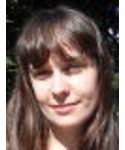 Cara Smith
Church worker at St. Nicholas Church, Sevenoaks
Learning Scripture by heart is such a wonderful thing and yet so many of us seem to struggle to do it in a lasting way. Slugs and Bugs is a great way of helping families to do just that. It has a wide (and surprising) selection of verses and has the added bonus of being great music! Such a wide range from the contemplative and thoughtful, to joyful and uplifting and of course a little bit of silliness for good measure.
Slugs and Bugs is a quirky, fun and sure way to help get Bible truth into the hearts of young people and into those that are young at heart!

Sydnie Jordan
Church worker, St. George's Church, Dagenham
I think "Sing the Bible" is great because:
- Musically, it's full of interest. There's lots of variety in the style of songs, the vocals used and the instrumentation. It makes use of solos, choirs, duets, backing vocals and has a range instruments and percussion appropriate to the mood and style of the song. The music is used to help communicate what the text is about; it's not merely a vehicle for memorisation as I've found in other scripture-set-to-music for children. I find that my heart is moved as I listen and sing along.
- There's variety in the scripture texts chosen. Some are short with lots of repetition, but there are longer passages, too. It's great to have longer texts set to music.
- It's fun as well as edifying.
And I guess these are some of the reasons why I enjoy listening to it as an adult, and the friends I've given it to who have children can have it playing on repeat (at their children's request) on a long car journey and it doesn't drive them mad.
"Wonderful upbeat songs with gospel truth"
(Review written for 'Sing the Bible CD - Volume 2')
We love Slugs and Bugs, having listened to them on Spotify. We chose to buy this CD as an Easter gift for our 2 year old's friend. We picked this one especially as we particularly enjoy the Ten Commandments, Raisins, and Stars.
"Great family listening"
(Review written for 'Sing the Bible CD - Volume 2')
We live listening to this CD in the car. It has great tunes, humour and Bible verses set out in memorable ways. Thanks Randall Goodgame and the Slugs and bugs crew.
"Yep - get it!!"
(Review written for 'Sing the Bible CD - Volume 2')
We just love this CD! My children, aged 6 & 10, both know lots of the bible due to Slugs and Bugs - what's not to love.
"Great theology and not annoying kids songs!"
We love this cd! All songs are sung words of the Bible yet very catchy and not annoying at all. We actually all enjoy having it on in the car and as a by product us grown ups have been able to memorize bible verses. Highly recommend
"Great CD would recommend"
Was looking for something to listen to with our wee one in the car that we would enjoy too and this is it.
"Lovely way to learn scripture"
(Review written for 'Sing the Bible CD - Volume 2')
We just love this as a family . It's a wonderful way to learn scripture and I often hear the kids singing the songs to themselves - no gimmicks just great catchy tunes and straight scripture - love it !
"Beautiful, catchy way to learn scripture"
(Review written for 'Sing the Bible CD - Volume 2')
I love this CD, possibly more than my children, though we are all happy to have it playing in the car. It definitely does resonate with them too, and they are very excited when they come across bible readings when they already know the sung version.
"Fabulous"
My 3 year old daughter loves these Bible songs. I am so pleased that she has memorized ACTUAL SCRIPTURE because of this CD !! My teenaged daughter and I love the music as well. As a believer in Jesus, I highly recommend this CD!
"Amazing and enriching"
(Review written for 'Sing the Bible CD - Volume 2')
I absolutely love this CD! It's as good or better than the first one. It has a good mix of catchy music designed to help you remember Bible verses. My 3 year old son really likes it, and I love it as well :)
"Excellent quality scriptural music"
(Review written for 'Sing the Bible CD - Volume 2')
Everyone in my family loves slugs and bugs. All my children (5,3,1) love dancing/singing along to the songs which are just scripture set to music. Me and my husband love it too as the music is produced to a very high standard and avoids the 'cheese' factor of so much kids music and it helps us memorise scripture too! Happy to have these sing the bible cds on repeat most days without losing our sanity.