5 Things to Pray for Your Parents
ebook
Prayers that Change Things for an Older Generation
Fresh ideas to help you pray for your parents.
Part of the 5 Things series.
The Bible calls us to honour our parents—and one way we can do that is by praying for them. Little children often see their mothers and fathers as the ones with all the answers. It's not until we grow up that we realise our parents are just like us—regular people in need of prayer. 
This guide will help you to pray rich, intentional prayers for your mother or father—be they biological or adoptive, working or retired, frail or fit, married or separated, believers or unbelievers. Whatever their situation, if we want to love them well, we need to pray.
Each of the 21 prayer themes in this book takes a passage of Scripture and suggests five things to pray for a particular area of your parents' lives. You can use this book in any number of ways: work through it as part of your daily quiet time or pick it up whenever a particular need arises.
The command to honour our parents comes with a beautiful promise—"that it may go well with you" (Ephesians 6 v 3). The hope of this guide is that you will reap this blessing as you come before God with prayers that change things for an older generation.
Chelsea Stanley serves with the women's ministry team at Crossway Community Church in Bristol, Wisconsin . She has written for Desiring God, Risen Motherhood, and The Gospel Coalition.
Contents
Introduction
Praying That God Would…
Save My Parents
Give Them Purpose
Grant Them Wisdom
Bless Their Relationships
Bring Them Joy
Praying That My Parents Will…
Delight in God's Word
Love God and Others
Not Be Anxious
Be Content
Endure
Praying When My Parents Are…
Making Transitions
Suffering
Lonely
Caring for Loved Ones
Losing Their Memory
Facing Death
Praying that I will…
Trust God as my Father
Give thanks
Love my parents
Seek forgiveness
Care for my parents
Free extras
Specification
| | |
| --- | --- |
| Contributors | Chelsea Stanley, Tim Challies |
| ISBN | 9781784986292 |
| Format | eBook |
| First published | May 2021 |
| Language | English |
| Pages | 96 |
| Publisher | The Good Book Company |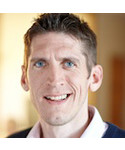 Dave Gobbett
Senior Pastor, Highflields Church, Cardiff, UK
I need all the help I can get to help me get praying. Few resources hit that target better than this. Pastoral, practical, brilliant.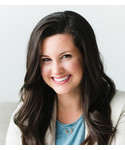 Emily Jensen
Co-author, Risen Motherhood: Gospel Hope for Everyday Moments; Co-founder of the Risen Motherhood ministry
While I'm quick to pray for my husband, children, and church, I often forget to pray for the hearts and lives of my own parents. I'm so grateful for Chelsea's wisdom and helpful prompts! I look forward to using this resource in my own life.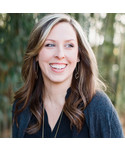 Glenna Marshall
Author, The Promise is His Presence and Everyday Faithfulness
In Five Things to Pray for Your Parents, Chelsea Stanley equips us with biblical truth and encouragement to pray for every kind of parent in every kind of situation. This book is immensely practical and has spurred me to pray faithfully and specifically for my own parents.
"This is a very good edition to a very helpful short series."
Alistair Chalmers, May 4th 2021
This book is short, full of the Bible, practical and will help you know how to be praying for your parents. Any resource that encourages biblical prayer is a good one.... continue reading
"Through our prayers we demonstrate our love, care and respect for the ones who have raised us."
Amber Thiessen, April 28th 2021
Chelsea Stanley invites us to pray specifically and scripturally for our parents. She covers 21 different themes to guide us as we pray, for their relationships, for wisdom, their suffering and their transitions. She demonstrates a great depth of understanding in these themes as they relate to the lives of our aging parents, and I really appreciated how she applied scripture to each thread.... continue reading
Inspiring and Needed
Sarah Poling, May 11th 2021
This book is humbling to read. As a parent myself praying for my parents and my husband's parents as we are blessed to have four living parents in their late 70s and 80s. Blessed to have seen grandmothers of mine live long lives. This book is 21 sets of scripture to pray through with topics. You can choose a circumstance or situation. Or go in order. Simple and profound encouragement to my prayer life.... continue reading