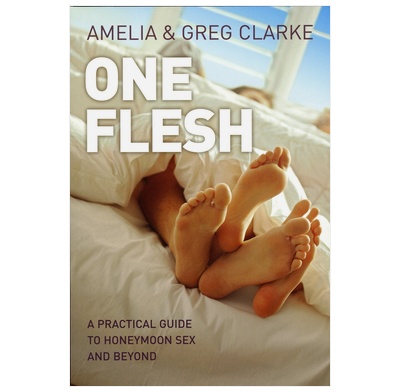 One Flesh
a practical guide to honeymoon sex and beyond
One Flesh is an honest and informative book on the subject of sex within the marital relationship.
How do you plan for a happy honeymoon? What does a holy love life look like? How can you have the kind of sexual relationship that God intended?
Between the covers of this book you will find a friendly, enjoyable and highly informative introduction to sex in marriage. In a straightforward fashion, it explains the Bible's teaching on sex, the practicalities of beginning a sexual relationship, and the kinds of problems which commonly emerge for couples. It also considers the consequences of sexual sin for a married couple.
One Flesh is for anyone who is getting married, just married, or has been married for a while and is trying to keep the embers glowing.
Contents
Dear Reader
Part 1: Understanding Sex from a Christian Perspective
1. Sex in God's good creation
2. How high is your view of sex?
3. Serving and being served
4. Sex in God's fallen creation
Part 2: The Basics
5. Actually, what is sex?
6. The four stages of sexual arousal
Part 3: Starting Out
7. Sex before marriage
8. Having a good honeymoon
9. The first year
10. Understanding the differences between men and women
Part 4: Early Hiccups
11. Common problems
12. Things that really happen to Christian couples.
13. Be prepared
A Final Word
Reading List
Specification
| | |
| --- | --- |
| Contributors | Greg Clarke, Amelia Clarke |
| ISBN | 9781925424348 |
| Format | Paperback |
| First published | January 2004 |
| Dimensions | 140mm x 208mm x 10mm |
| Print size | 10pt |
| Language | English |
| Pages | 153 |
| Publisher | Matthias Media |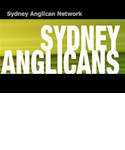 One Flesh
AMS Staff, Sydney Anglicans, September 3rd 2012
I will happily recommend this book to the many couples I have opportunity to engage with in pre-marriage education. I'd recommend that it be read mostly by its targeted readership, but also by clergy and other marriage educators, so as to be used by them as a resource in their marriage training procedures.... continue reading
"A good book for the run up to marriage"
This book is well written and easy to understand. It is Bible focused and offers a good introduction to what a biblical marriage should or could look like. It is very introductory though, so we felt the need for input from other books in addition, on the run up to our honeymoon. There were also parts of the book that we did not agree with from a faith perspective, however, it is only natural for people to have different opinions and this could be the case with any book you read, so on the whole, I would say this is a good book to read.
"A must read"
This book was bought for friends who are soon to be married. We'd found it helpful before our wedding so thought we'd support them too. The 'horror stories' at the end of the book were actually very helpful to us as things did not go smoothly for us.
A must read for Christian couples soon to be married (and for those of us who've been married a while too!)
"Wonderful! And the book's pretty good as well."
Excellent book, and highly recommended by my wife and I. Read it before the wedding - but not too long before :-) A few weeks is fine. We read it separately during a time when we were on different continents, then discussed it on the phone. That worked well - no temptations! And pay attention to the honeymoon packing list.
"Good overview"
This book is a good overview and introduction for couples preparing to go on honeymoon. Sex is set within a biblical context. It is practical and is good at initating discussion between a couple.

However for a book which is relatively short it spends a large proportion of time preparing you for things that can go wrong both in the short term and the longer term, while summarising other topics which I would rather they had provided more detail on. Some of the potential problems are almost frightening for couples who have not had sex and these are the chapters at the end of the book!

Overall I would say it is a book which deals openly about the subject of sex within marriage. It prepares you for potential issues for honeymoon and beyond and is quite practical and a useful tool for starting discussion for an engaged couple. While I would recommend it I would say it is a starting point.
"Good general overview regarding honeymoon sex and beyond"
A good read full of relevant and helpful information! As a minister, I was pleased to be able to pass this book on as part of a marriage preparation course. Whilst you might not agree with all the authors' views, the book is put together in a helpful and constructive way that provokes both thought and discussion, whilst maintaining good humour - something that is vital when dealing with the issue of sex!
"Excellent book, A must read for any soon-to-be-married couple"
Very practical advice, as well as a strong Biblical emphasis.

Don't read it too far in advance of the big day though! (It really is very... practical!)
"A helpful guide for Christian couples planning to marry"
A readable, practical and informative book with good scriptural references.

The goal of the book is to provide practical help for Christian couples about to marry, as described in the subtitle "...a practical guide to honeymoon and beyond." One of the authors draws on her considerable experience in sexual counselling, which enhances the value of the book.

The chapter entitled "Having a good honeymoon", should include the use of a planned itinerary for the newly wed Christian couple entering on their first sexual experience.

One area of concern, I question the reference to the book "The Joy of Sex" because even its line drawings are sufficient to arouse lust and voyeurism.

The author's writing style is contemporary and breezy. A minor criticism, while some of the cliches used are familiar to the Australian public, they are lost on those living in other countries.

The book is generally a good fundamental reader for young Christian couples about to marry.
"Generally Excellent"
One Flesh is unembarrassed to talk about everything, even masturbation within marriage (which could be slightly controversial). It's got a slight tendency to scare with the horror stories in it, but generally very good, especially for people who weren't listening to the sex-ed at school 'cos they were waiting for marriage.