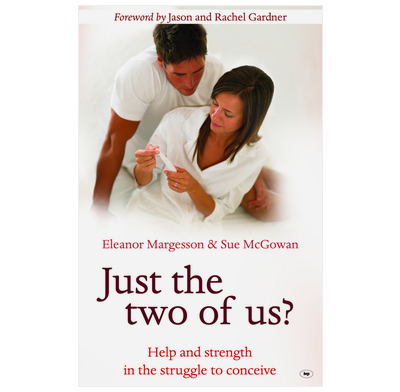 Just The Two Of Us
Help and strength in the struggle to conceive
This deeply caring book offers practical resources and encourages biblical thinking on childlessness and infertility.
Waiting for a baby is a painful reality for many.
As long months pass the well-meaning optimism of friends starts to ring hollow. The emphasis on family at the weekly church service becomes an unwelcome reminder of what's missing. God seems reluctant to bless.
Using a wealth of real life stories this deeply caring book offers practical resources to address the pain and encourages biblical thinking childlessness and infertility.
'We have learnt that we are not immune from problems and we grow as Christians as a result of them. Most importantly, no matter how awful and difficult it seems, God is in control of what is happening to us, even if we most definitely are not.'
Contents
Contents
Foreword
Meet the authors
1. Introduction
Section 1: Where is God in all this pain?
2. Why me?
3. Will God give me a child?
4. Childless – and blessed?
5. This hurts
Reflecting on chapters 2 – 5
Section 2: Coping with the stress of childlessness
6. Who am I, without a family?
7. The expectations of others
8. Keeping marriage strong
9. Real men experience infertility
10. Grieving miscarriage, late-term pregnancy loss and secondary infertility
Reflecting on chapters 6 – 10
Section 3: How can the professionals help?
11. Lifestyle
12. Treatment
13. Adoption?
Reflecting on chapters 11 – 13
Section 4: The long unknown
14. Is acceptance possible?
15. Hope for the future
Reflecting on chapters 14 and 15
Conclusion: Better than sons and daughters
Specification
| | |
| --- | --- |
| Author | Eleanor Margesson, Sue McGowan |
| ISBN | 9781844744756 |
| Format | Paperback |
| First published | July 2010 |
| Dimensions | 138mm x 215mm x 15mm |
| Print size | 10pt |
| Language | English |
| Pages | 192 |
| Publisher | IVP |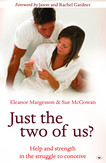 Becca O'Brien
adoptive mother
It means so much to read Christian thinking on this topic. The authors tackle the complexities of infertility in a way that I found both supportive and challenging. I hope this helps fellow Christians talk more openly, and in a more informed and compassionate way. I wish this had been available to my husband and me earlier in our journey.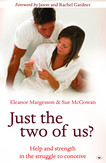 John Wyatt
Professor of Ethics and Perinatology at University College London and author
Honest, thoughtful, practical, relevant, and biblical. Written out of painful first-hand experience and imbued with practical Christian wisdom. I highly recommend this sensitive and informative book on such an important but rarely discussed problem. It should be essential reading for couples facing the silent pain of infertility and for pastors, Christian counsellors and all those who seek to help and support.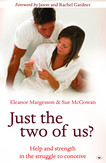 Ann Benton
pastor's wife, speaker and author
Everyone knows someone who is childless, but this book presents a rare opportunity to get a glimpse of how it really feels, what to say and what not to say. For those who suffer or struggle with infertility and its implications, it shows how to grieve but still be godly and how, in a way that is neither glib nor trite, to replace self-pity with well-founded trust in a good God.