The ESV Study Bible was created to help people understand the Bible in a deeper way — to understand the timeless truth of God's Word as a powerful, compelling, life-changing reality. To accomplish this, the ESV Study Bible combines the best and most recent evangelical Christian scholarship with the highly regarded ESV Bible text. The result is an outstanding and comprehensive study Bible — with 2,752 pages of extensive, accessible Bible resources.
Created by an outstanding team of 95 evangelical Christian scholars and teachers, the ESV Study Bible presents completely new study notes, maps, illustrations, charts, timelines, articles, and introductions. Altogether the ESV Study Bible comprises 2 million words of Bible text, insightful explanation, teaching, and reference material — equivalent to a 20-volume Bible resource library all contained in one volume.
Also included in the price is access to the Online Study Bible. This provides the full content of the print versions, plus additional unique features, including the ability to create personal online notes; to search and follow interactive links between notes, maps, articles, charts, timelines, illustrations, and cross-references; to listen to audio recordings of the ESV Bible; and to access additional resources not available in the print edition.
Features:
– 2 million words of Bible text and insightful teaching in 2,752 pages.
– 20,000 notes—focusing especially on understanding the Bible text and providing answers to frequently raised issues.
– Over 50 articles—including articles on the Bible's authority and reliability; on biblical archaeology, theology, ethics, and personal application.
– 200-plus charts—offering key insights and in-depth analysis in clear, concise outline form; located throughout the Bible.
– Over 200 full-color maps—created with the latest digital technology, satellite images, and archaeological research; printed in full color throughout the Bible.
– 80,000 cross-references—to encourage easy location of important words, passages, and biblical themes.
– 40 all-new illustrations—including full-color renderings and architectural diagrams of the Tabernacle, the Ark of the Covenant, Solomon's temple, Herod's temple, the city of Jerusalem in Jesus' time and throughout the history of Israel, and many more.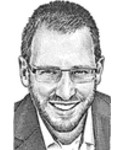 ESV Study Bible
Tim Challies, Challies.com, October 14th 2008
With that said, I think the ESV Study Bible is an incredible resource. A long list of endorsers have expressed their excitement for its theological faithfulness, its accessibility, its insight, its scholarship, its practicality and its sheer excellence. I would simply append my name to this list. I agree wholeheartedly with C.J. Mahaney who writes, "I can't imagine a greater gift to the body of Christ than the ESV Study Bible. It is a potent combination indeed: the reliability and readability of the ESV translation, supplemented by the best of modern and faithful scholarship, packaged in an accessible and attractive format. A Christian could make no wiser investment for himself, a pastor could recommend no better resource for his congregation." This is a powerful resource and one that can aid any reader of Scripture. It is one I recommend wholeheartedly.... continue reading