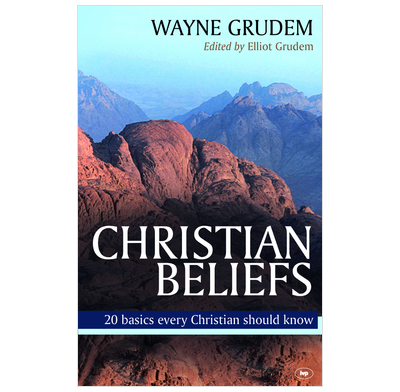 Christian Beliefs
20 Basics Every Christian Should Know
A very readable introduction to the basics of the Christian belief.
A good understanding of Christian teaching is important for pastors, missionaries and other church leaders and workers. However, newer Christians, especially those not from church backgrounds, also need grounding in basic beliefs.
This reader-friendly guide provides a clear and concise introduction to key Christian beliefs. Twenty chapters cover a range of biblical topics, with practical application to Christian living. Some historic confessions of faith and suggestions for further reading are also included.
Contents
1. What is the Bible?
2. What is God like?
3. What is the Trinity?
4. What is creation?
5. What is prayer?
6. What are angels and demons?
7. What is man?
8. What is sin?
9. Who is Christ?
10. What is the atonement?
11. What is the resurrection?
12. What is election (or predestination)?
13. What does it mean to become a Christian?
14. What are justification and adoption?
15. What are sanctification and perseverance?
16. What is death?
17. What is the church?
18. What will happen when Christ returns?
19. What is the final judgment?
20. What is heaven?
Appendix 1: Historic confessions of faith
Appendix 2: Books for further reading
Specification
| | |
| --- | --- |
| Author | Wayne Grudem |
| ISBN | 9781844744862 |
| Format | Paperback |
| First published | February 2011 |
| Dimensions | 138mm x 211mm x 12mm |
| Language | English |
| Pages | 160 |
| Publisher | IVP |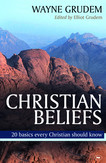 "A quick guide to Christian faith"
Great synthesis of Christian theology encapsulated in just 20 short chapters. Would recommend to believers and non-believers alike. Give it a go!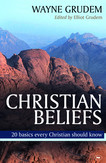 "very good and helpful"
strongly recommend this book.